Speed. Simplicity. Security.
FreightPrint™
Manage all your loads.

Send automated alerts to your customers.

Track and manage your orders (LTL or FTL).

Create electronic BOLs, electronic PODs, GPS Tracking.

Invoicing, load boards, booking, dispatch and much more...
Tired of using complex systems?
Meet straightforward and easy-to-use FreightPrint™. Our proprietary freight management system creates uniquely identifiable FreightPrints which are transmitted securely and trackable in real time by all related parties. Keep sensitive information private with our encrypted, secure service. Our goal is to make complex processes simple, and automate much of mundane tasks, so that you can focus on revenue generating tasks.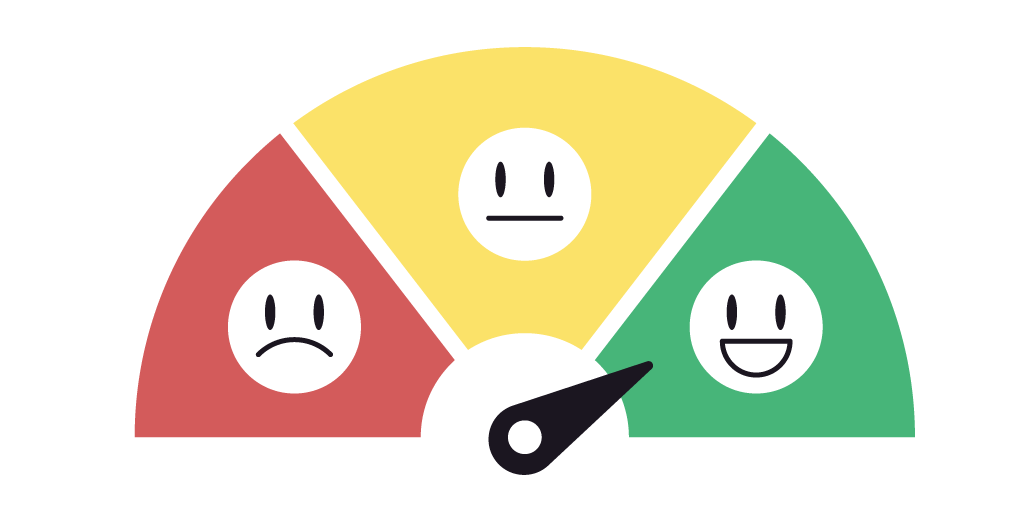 Posted on Jul-11, 2019
We've all heard "the customer is king." We've heard it so much we think it goes without saying. It's obvious conventional wisdom. But it's not the customer. There sure are a lot of them, though. It's a good time to be in the supply chain. In this era of same-day and next-day order fulfillment, the transportation logistics business is booming. Especially for LTL, but TL as well. It's on an upward trajectory. It looks like it'll be a great wave to ride to shore as long as you ride it right. Multiple, smaller shipments make just-in-time inventory delivery feasible for everyone from individuals to large retailers. Technology makes it possible. Transportation management software like FreightPrint is called on to provide green document management systems, load visibility, quick delivery confirmation, and easy logging of delivery issues. Doing it both simply and seamlessly is key to your and your customer's satisfaction. Today's customer is better informed and expects greater transparency than the customer of yesteryear. They also expect great customer service and flexibility. They demand a great experience along with whatever product or service they purchase. It often boils down to providing what they want, where they want it, when they want it, at the price they want it, with the ethical implications they prefer and the visibility they crave. The supply chain used to be less responsive. Far less responsive. And it wasn't long ago that that was true. But because a happy customer is a loyal customer, the supply chain is evolving. Those who evolve ahead of the pack will stand the best chance of successfully riding the wave. That means peering into projections of the future and making a plan to maximize the benefit of the opportunities coming your way. It's asking what's coming and preparing for it so you're ready in advance, instead of looking at only what exists today and how well you're handling the present. It's zooming out for perspective, instead of keeping your nose to the proverbial grindstone rough. There are signs of even more change in the future. Customers already value certain things more highly than they used to: -Going green. -A company's humanitarian and ethical impact. -Ease of product delivery and return. -Information and updates regarding delivery. -Simple, quick, and effective payment systems. -How they...FEEL about it all. In short, their experience. It's king. The customer's experience is king. Meet these experiential needs and that customer's experience will be worthy of royalty. And you benefit in other ways, too, with a shorter turnaround in getting your (green!) PODs and OSDs. That can help your bottom line even without growing your customer base. Which just might make you feel like YOU'RE the king. FreightPrint: Whatever you ship, do it seamlessly.
Read More...
Testimonials
FreightPrint™ works with carriers, brokers, dispatchers, shippers and other parties involved in the movement of a freight. We can integrate with other third-party logistics companies.

One of the most valuable tools that allows my company to run smoothly and efficiently. Great Resource!

AJ
Freight Carrier

"..FreightPrint™ account allows you to create unique onetime and/or recurring movements."

Overdrive Magazine
Trucking Magazine

FreightPrint™ allows me to focus more on my customers, rather than chasing down paperwork and making status calls.

Ana
Freight Broker
Learn More
Are you curious about how FreightPrint™ could fit in your business? We have free presentations, product demos and much more...
Your company, your message
Want to put your brand and logo on all your documents and our app? We offer white-labeling options for high-volume customers.
Mobile friendly
Logistics is about speed, safety and accuracy. FreightPrint™ mobile app is smart, lightweight and user-friendly, available for Android and Apple devices.
Scan barcodes.

Send automated alerts.

Load tracking only while hauling loads.

Send POD and pictures.
Have More Questions?
We are here to help you.
Our team is available via online chat (24/7) or phone during business hours (M-F, 9:00 am - 5:00 pm Pacific Standard Time). Please write to us using the form below.
Address
13023 NE HWY 99, STE 7, #59, Vancouver, WA, USA
Your message has been sent. Thank you!