last updated 11-20-2023
by FreightPrint
---
---
Try 2 Weeks Free
One of the most important functions of logistics delivery operations is to obtain documentation regarding pickups and deliveries.
Looking for a Proof of Delivery App? 👇
Tired of Tracking Proof of Delivery (POD) on Paper?
When you are dealing with deliveries, it's crucial to keep track of your proofs of delivery (PODs). Collecting signatures on paper bills of lading (BOL) may be what some drivers are used to and think of as pretty straightforward, but what happens after that is a different story. It can be quite troublesome for drivers, shippers, and more.
The FreightPrint mobile app is an easy solution to keep track of your proofs of delivery (PODs) in one place.
Download the free app and start collecting electronic signatures, pictures and notes from your drivers.
Need to access your Proof of Delivery (POD) instantly?
Proof of delivery paperwork is what is often needed for the brokers or shippers to release payments for your trucking company, and the delivery recipient to release payment to the shipper.
It's not uncommon to lose access to proof of delivery paperwork.
Drivers often take a picture or scan the document, and send it via text, email or fax. It can get lost or misplaced. If it was faxed, it can require refaxing or scanning in order to send it to another entity, which can result in image degradation. Each of those losses is more than lost time; it can easily be lost money.
The FreightPrint mobile app is a tool that sends proof of delivery (POD) as a PDF document to your FreightPrint dashboard, so all of the documentation for the loads you create through FreightPrint can be accessed in one place. You can also email and text your proof of delivery documents to others seamlessly.
Schedule a free demo to see if it's a good fit for your business.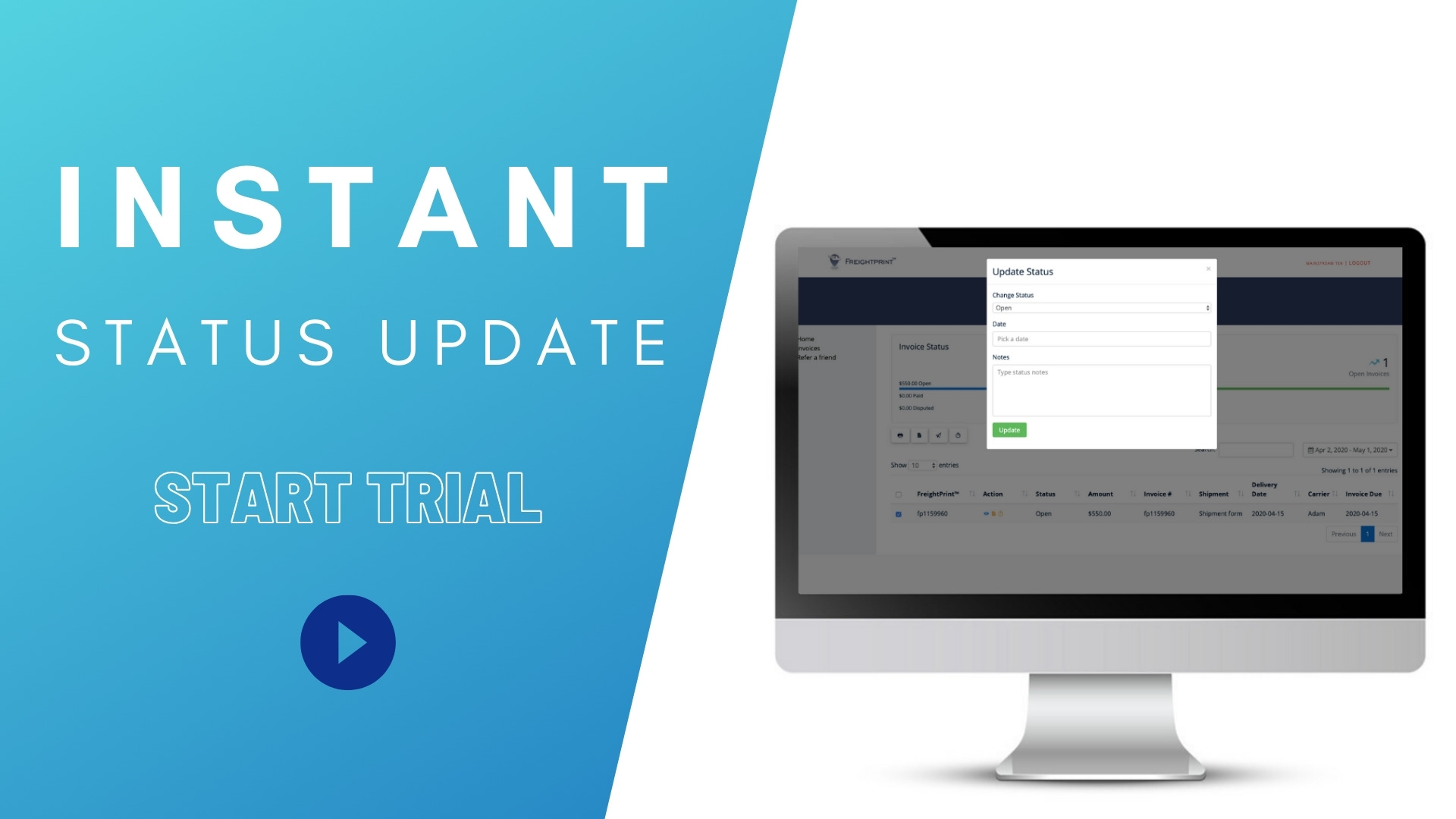 In this article we'll explore proof of delivery for a shipping company.
Here's a brief outline of what we'll cover:
What is a Proof of Delivery (POD) in Shipping?
Proof of delivery in trucking is synonymous with what a signature is in banking. Proof of delivery is a delivery receipt that confirms that delivery was completed, with the customer's signature or other documentation as validation of the delivery.
The simple POD signature, stating that the end consignee received the shipment in good condition, is of significant value in the logistics world.
Why Do You Need a Smooth Proof of Delivery Process?
You need to:
Get paid for your deliveries as quickly as possible,
Have proof of correct or incorrect/damaged shipment with documentation, and
Not worry about coordinating or losing paperwork between departments
A smooth proof of delivery process helps the delivery driver, shipper, and customer get this proof effortlessly. It also helps the customer get their package as soon as possible, which boosts customer satisfaction.
The easiest way of obtaining and handling proof of delivery is to implement an electronic proof of delivery system that can send PODs to multiple recipients and keeps all your POD documents in one place.
Proof of Delivery and Trucking Business
In a typical supply chain process, the shipper sends the bill of lading (BOL) or waybill to the carrier. The same BOL is then later sent back with a signature from the end customer as proof of delivery (POD).
This single document is required by the shipper in order to release the payment to their third party carriers. Some trucking companies rely on invoice factoring companies to get payments faster, and proof of delivery (POD) is often required to facilitate invoice factoring. In addition, factoring companies often charge carriers more the longer the invoice goes unpaid.
As you can see, proof of delivery is an essential piece of paperwork for almost every trucking company, whether or not they handle their own payments. And in either situation, a delayed or missing proof of delivery (POD) reduces immediate cash flow.
What is Touchless Delivery?
Proofs of delivery (PODs) are often handwritten, then emailed or faxed back to the shipper to be processed for payment. Thanks to FreightPrint, signatures can be now captured electronically (E-signature) by any carrier on their smartphones. With electronic proof of delivery, signatures can be received instantly upon delivery straight from your driver's phone.
Want to offer touchless deliveries? A touchless option uses photos instead of signatures. Your carrier has the option to take pictures and update the POD instantly with notes. This photo proof of delivery is helpful for many situations.
Better yet, you don't need to look through your emails or faxes for PODs to send to billing and accounting.
What is a Photo Proof of Delivery?
Photo proof of delivery uses photos to document the delivery and its condition upon arrival.
With FreightPrint, every load that has been dispatched is automatically updated with information related to its deliveries and notes from various entities in the delivery chain, such as dispatchers, carriers, brokers and end customers.
Drivers can take multiple pictures and send them as picture proof of delivery. Pictures are attached to your proof of delivery documents. All of these are available to your customers on demand.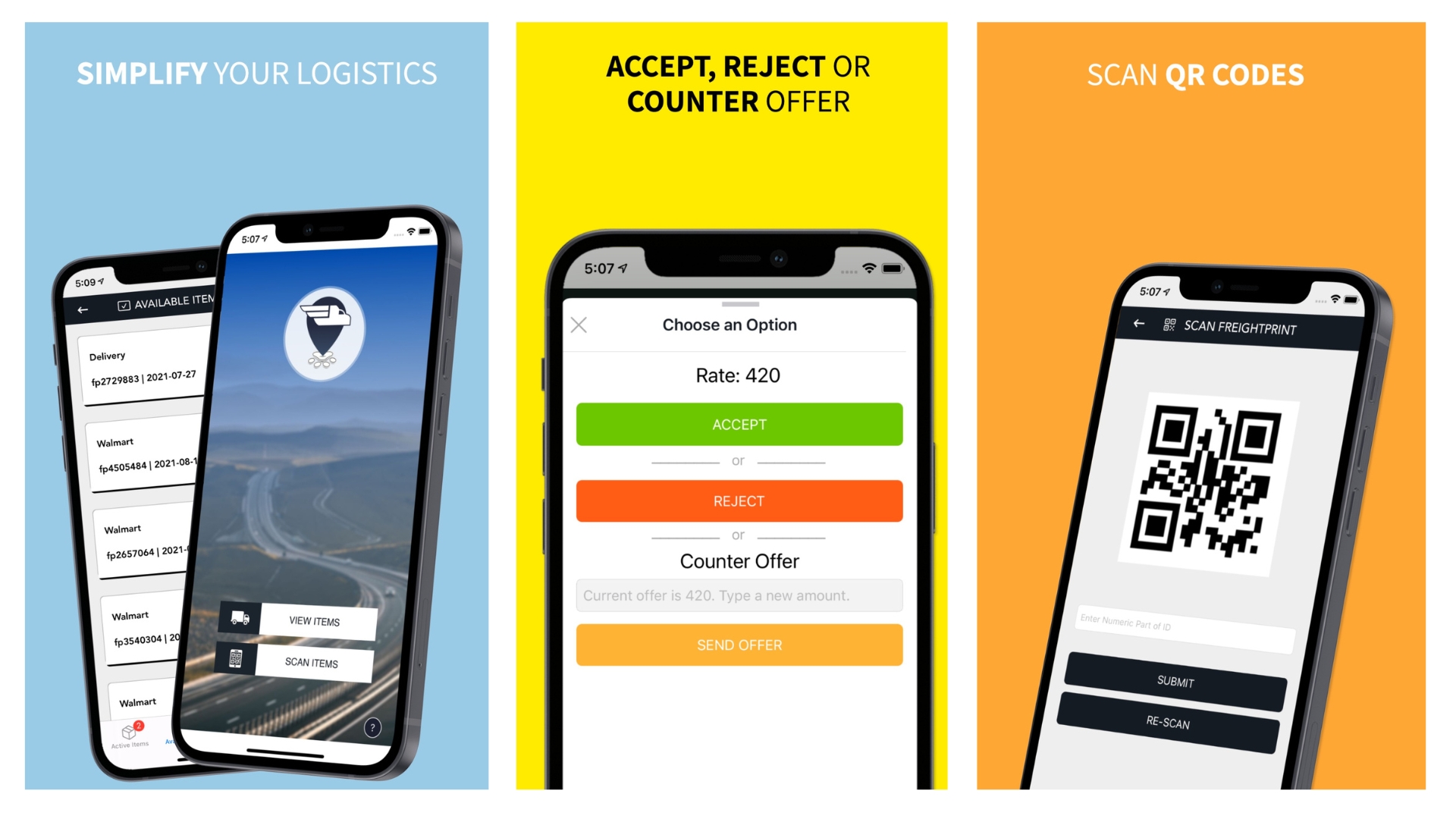 How to Track PODs and BOLs
Hint: Paper tracking is complicated and time-consuming, but online tracking doesn't have to be.
It's not good enough to create and track PODs for your own internal use. That's important too, and it's hard to do it well without an electronic system, but customers benefit from access to PODs and BOLs on demand. Some trucking companies create a customer portal to facilitate searching for BOLs and PODs, but that approach has clear drawbacks.
That old-school way of providing data to customers requires that they create logins and go through extra work. Today's customers don't want to do that. It's also a hassle for smaller and medium-sized companies to implement. Luckily with newer technology, you can use a simple solution that gives you the best of both worlds: the shipment tracking widget.
What is a Shipment Tracking Widget?
By adding a FreightPrint Tracking Widget to your own website, your customers can look up FreightPrint proof of delivery signatures, proof of delivery pictures and other proof of delivery documents electronically without signing or logging in, and while still on your site.
Forget about just getting the proof, now you can bulletproof your delivery process with readily accessible electronic signatures, pictures, driver notes and address confirmation.
Track using BOL and PRO Number
Every load created in FreightPrint™ automatically comes with a unique tracking number. This tracking number can also be used to look up your POD. Customers can access their order status anytime by simply looking it up either through a unique link, or using the embeddable widget on your website. Learn more about embeddable widget here.
Free Proof of Delivery App
The best part is that your drivers use the app for free. The FreightPrint™ proof of delivery app is available on Android and Apple Store for free. There is also no need to set up a username or password for your drivers.
FreightPrint automatically creates a QR code for every load you create, so your drivers can literally just scan to get all the delivery information.
Drivers can view, update or transmit electronic proof of deliveries by simply scanning or entering the tracking number. Electronic PODs are a simple and convenient way to make the delivery process an easy task for every driver.
Talk about making your logistics frictionless!
Start your Free Trial Today! 👇
Start your free trial of FreightPrint and see if it works for your delivery operations.
Try 2 Weeks Free
---
Are you managing your logistics operations either manually or using outdated and confusing software?
FreightPrint can help!
FreightPrint™ is a simple software and mobile app for logistics companies to track, organize, communicate and manage shipments efficiently.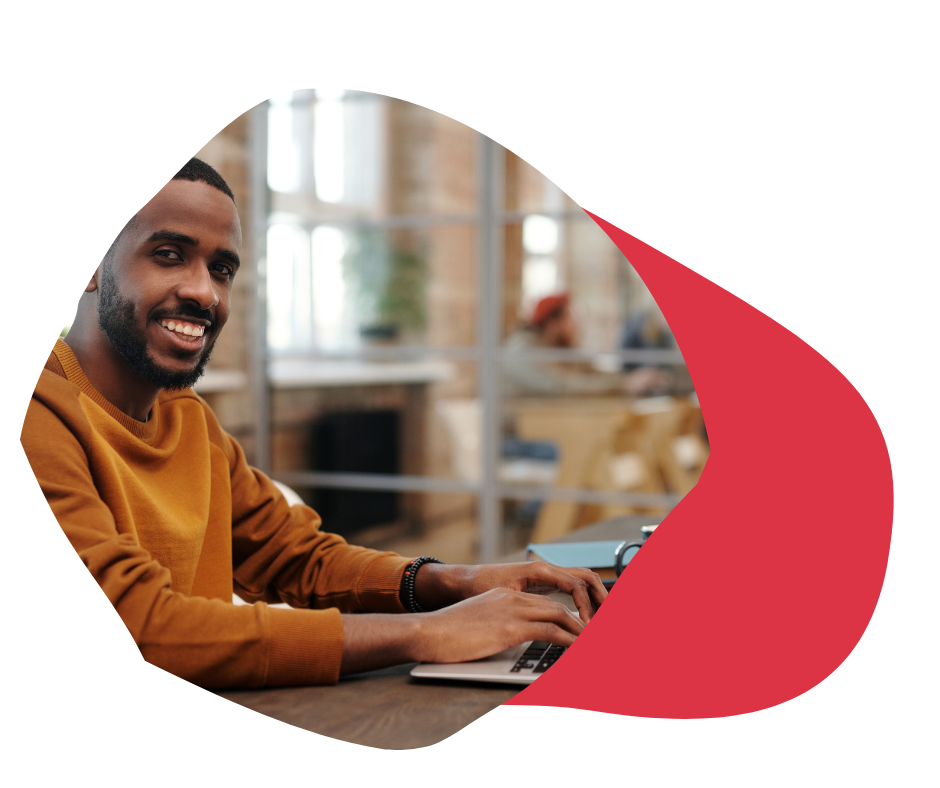 Built to simplify your logistics operations
We know that logistics is complicated and time-consuming.
Imagine delivering orders to your customers with consistency, accuracy and simplicity.
If you're looking to streamline your shipping and logistics operations, FreightPrint™ may be what you're looking for.
Read below to learn more about key features and benefits of FreightPrint™.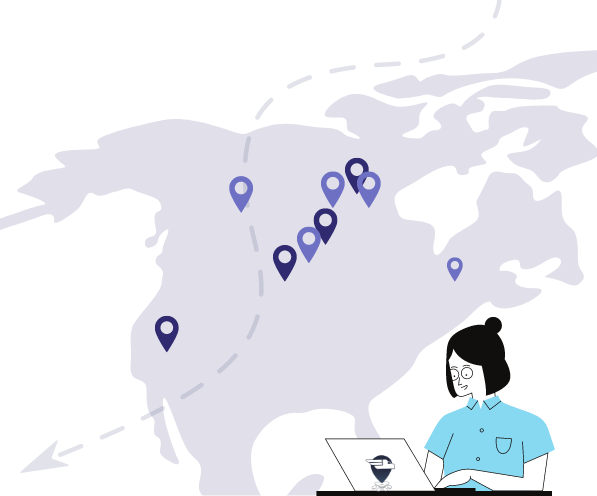 Seamlessly Dispatch and Manage Routes
Imagine processing customer orders, automatically creating optimized routes, communicating with drivers and customers, all without spending any extra time.
Dispatch Loads
Dispatch loads on the fly. Work with carriers, brokers, dispatchers and shippers.
Automated Routes
Pick multiple shipments and create routes instantly. Assign drop numbers, edit or remove stops without contacting the drivers.
Driver Assignment
Assign a task or a route to a driver. Don't know who can do the delivery? Allow drivers to pick their loads, or broadcast loads to your carriers and have them bid on your loads.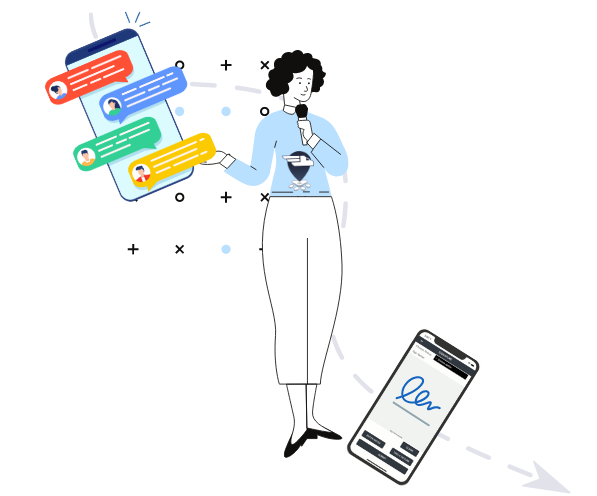 Improve your Delivery Experience
Free up your phone lines and staff, while exceeding your customers' expectations. Spend your precious time closing more deals and going on vacation.
Provide Shipment Tracking
While the FreightPrint™ app provides status updates and other useful information, it can also provide you with shipment tracking.
Collect Signatures, Pictures and Notes
Create an audit trail of shipment statuses with timestamps and location stamps.Receive Proof of delivery signature and pictures instantly.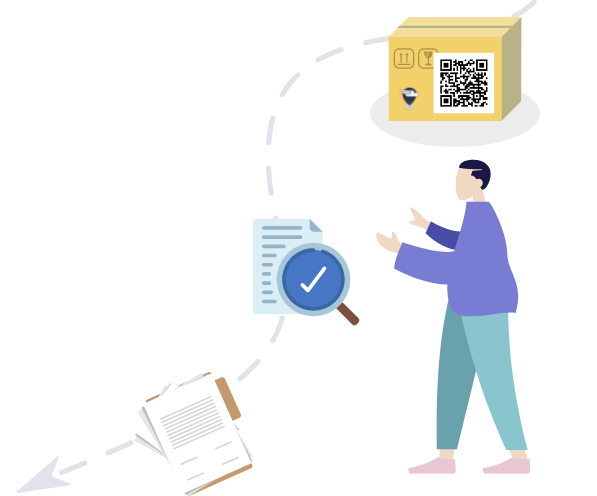 Manage your Documents
Create and design your own shipping documents. Create templates for your customers to match their specifications.
Print QRCode Labels
Create and print QRcode labels. Add QRcodes to your shipping documents and emails.
Design and Customize BOLs
Create and design your own shipping documents.Create and design your own shipping documents.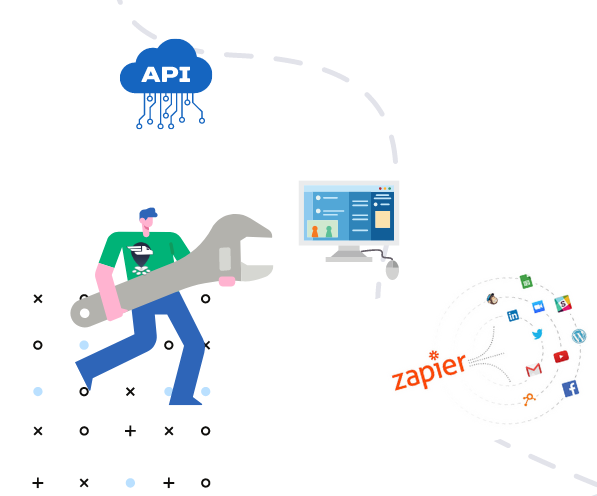 Customize and Personalize
No software is built perfectly, that's why we allow you to customize it to your needs. FreightPrint is flexible to serve your needs.
Custom Fields, Checklists & Documents
Create custom fields and custom checklists to ensure your team can track progress. Customize your emails, documents and text messages.
Connect with CRM, ERP, API and Zapier
You can connect with SalesForce and OrderTime natively, integrate with your own in-house software using our API, or build automation with other thousands of software using Zapier.
Start your Free Trial today!
TRY FOR FREE
---
---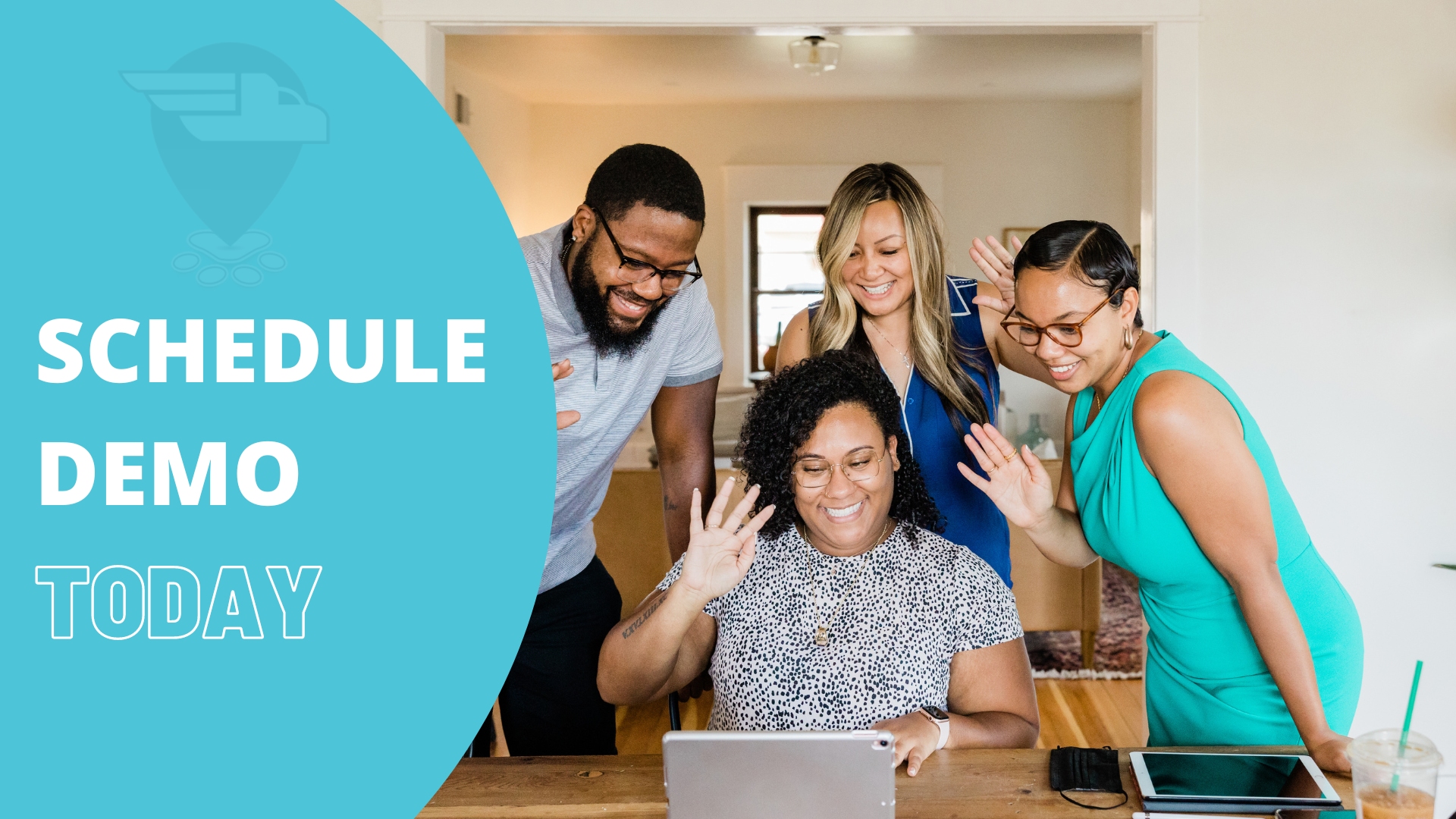 ---