by FreightPrint
---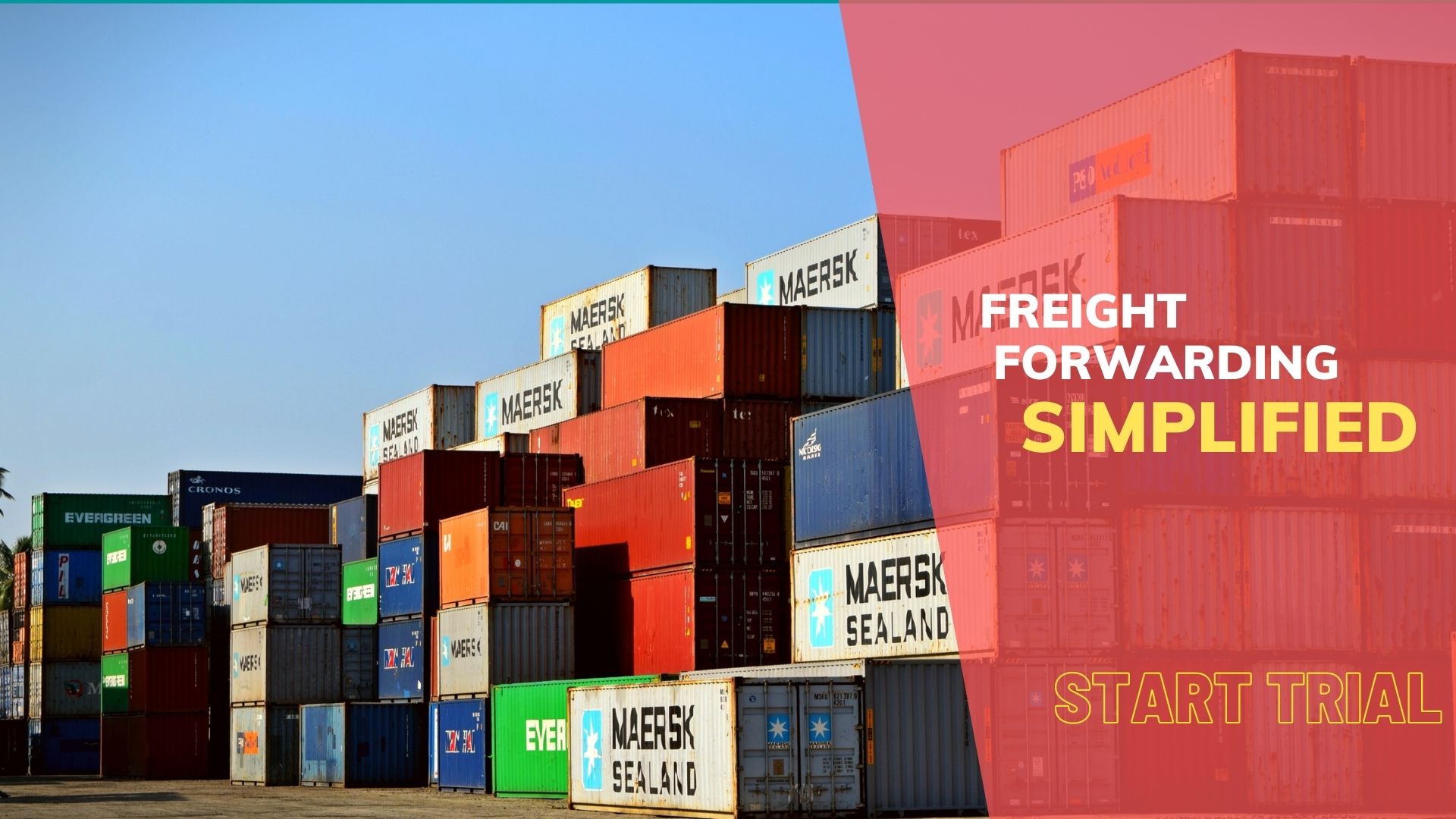 ---
Request Free Demo
Freight Forwarding is an essential service in logistics. Learn how you can run a freight forwarding business.
How can it be that you can buy goods in a store that came from the other side of the planet, through a combination of marine, rail and road shipments and still have it be affordable? The modern shipping and transportation system. When you take the time to think of the incredible results this system provides, it truly is remarkable how well it works. Many crucial roles are necessary to ensure the smooth and consistent flow of goods and one of the most important is freight forwarding.
What is a freight forwarder? Are freight forwarder companies essential in today's age of high-tech international shipping? What are freight forwarders' responsibilities and what are the challenges they face as they navigate the international shipping system? Are there opportunities to become a freight forwarder and if so, how can you learn how to become a freight forwarder?
Why is there so much interest in freight forwarding?
As the world continues to rely on freight forwarding and freight forwarder companies, more and more people want answers to these questions. They want to know if you can become a freight forwarder and shipping company or if those freight forwarder responsibilities need to be handled by someone else.
What are freight forwarder companies able to do moving into the 2020s and beyond? As a freight forwarder, how do you get connected to customers and shippers? When you offer freight forwarding as a service, what is the best way to track and trace your shipments? What is the best software for a freight forwarder?
We've answered these questions and more to dissect the opportunities and challenges for anyone wanting to become a freight forwarder.
Common questions about freight forwarding


What are freight forwarder services?
As defined in Wikipedia,
"A freight forwarder, forwarder, or forwarding agent, is a person or company that organizes shipments for individuals or corporations to get goods from the manufacturer or producer to a market, customer or final point of distribution. Forwarders contract with a carrier or often multiple carriers to move the goods from one country to another. A forwarder does not move the goods but acts as an expert in the logistics network."
If you look at the ships, planes, trucks and trains as the instruments in a symphony, the freight forwarder is the master conductor, ensuring that all of the separate elements play their parts at the right time and in the right way.

How do freight forwarders work?
What is a freight forwarder in logistics? What are freight forwarder companies good at and why are they necessary? A freight forwarder and shipper will coordinate the logistics between the distributors, the shippers, the importers and exporters as well as handle the paperwork and timing of these shipments. A good freight forwarder in 2021 and beyond will save you money and time.
What is the best software for freight forwarding?
If you are a freight forwarder and shipper and are offering freight forwarding as a service, using the right software is critical to providing high-quality service. FreightPrint offers a full suite of software features that will give you the necessary tools to take care of your freight forwarder responsibilities, whether you are a local freight forwarder or an international freight forwarder. Your reputation and freight forwarder fees rely on your continued excellent service and the right software for freight forwarding will allow you to deliver that top-notch service.
How can software for freight forwarding help me connect shippers to customers?
With FreightPrint software for freight forwarding, shippers are contacted through their dispatching services. One of your crucial freight forwarder responsibilities is to connect your loads to the trucks that will take them to their next destination and when you offer freight forwarding as a service, this needs to be a seamless process. This is where professional dispatching services make a big difference in the service you provide to your freight forwarding customers.

How much do freight forwarders charge?
What are freight forwarder fees? What do freight forwarder company fees depend on? Today's consumers expect an experience that is efficient and seamless. That is why freight forwarder companies are an essential part of the logistics chain and are worth the money. The freight forwarder charges a flat fee for their services. They also take care of any documentation fees, carrier costs and any other costs that come up in the process of completing their freight forwarder responsibilities and these will be added to your freight forwarder fees.
What is the difference between a freight forwarder and a customs broker?
Part of a freight forwarder's responsibility is to make sure that goods and shipments clear customs when they pass into or through another country. That is the specialty of a customs broker. Part of offering freight forwarding as a service is using a customs broker to ensure the smooth and expedient passage of customs.

Why are freight forwarders important?
As stated above, the freight forwarder is the conductor of the shipping symphony. They organize the path of delivery for goods during shipment, making sure that they arrive safely, securely and on time to their intended destination. As a freight forwarder and shipping company, you provide the necessary coordination for that process to work.
What is the key factor in running a freight forwarder company?
Having the proper freight forwarder software is essential in providing the highest quality service. When you use the best software for freight forwarding, your freight forwarder responsibilities are taken care of and your customers are at ease. This will help you get the best freight forwarder fees available and keep the customers coming back, load after load.
Schedule a Demo
FreightPrint has the software that will help you run the best freight forwarder business possible. Reach out today to request a free demo and see for yourself how the sky is the limit with FreightPrint at your side.
Request Free Demo
---
Are you managing your logistics operations either manually or using outdated and confusing software?
FreightPrint can help!
FreightPrint™ is a simple software and mobile app for logistics companies to track, organize, communicate and manage shipments efficiently.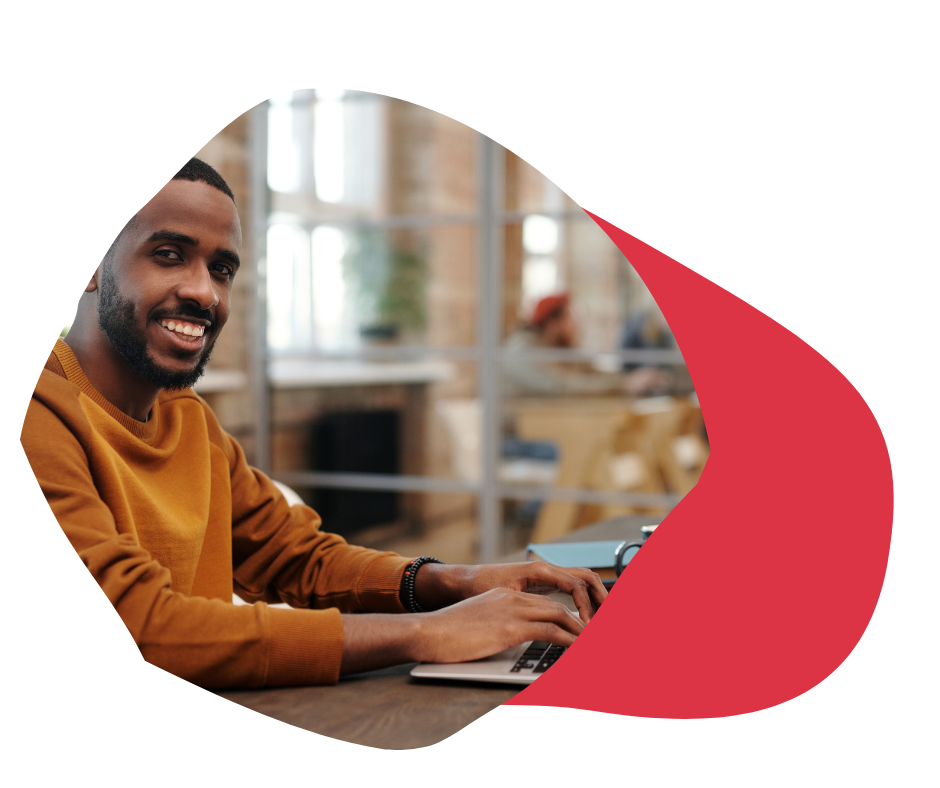 Built to simplify your logistics operations
We know that logistics is complicated and time-consuming.
Imagine delivering orders to your customers with consistency, accuracy and simplicity.
If you're looking to streamline your shipping and logistics operations, FreightPrint™ may be what you're looking for.
Read below to learn more about key features and benefits of FreightPrint™.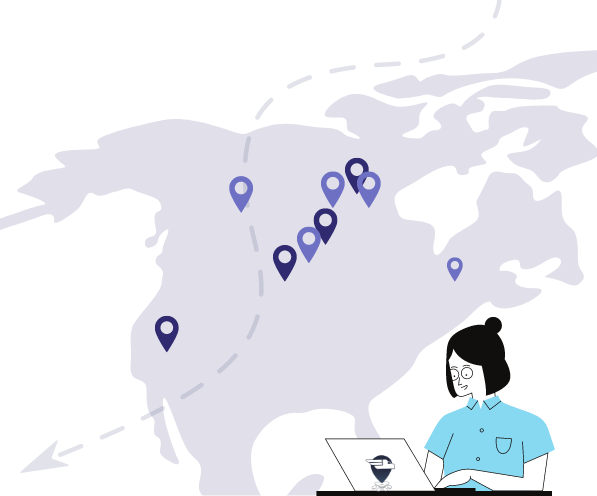 Seamlessly Dispatch and Manage Routes
Imagine processing customer orders, automatically creating optimized routes, communicating with drivers and customers, all without spending any extra time.
Dispatch Loads
Dispatch loads on the fly. Work with carriers, brokers, dispatchers and shippers.
Automated Routes
Pick multiple shipments and create routes instantly. Assign drop numbers, edit or remove stops without contacting the drivers.
Driver Assignment
Assign a task or a route to a driver. Don't know who can do the delivery? Allow drivers to pick their loads, or broadcast loads to your carriers and have them bid on your loads.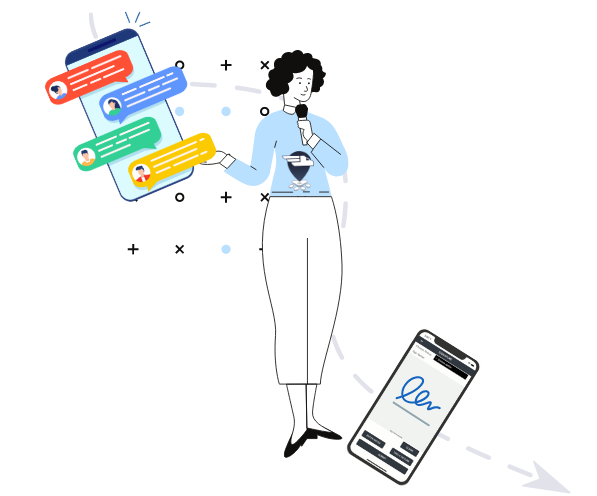 Improve your Delivery Experience
Free up your phone lines and staff, while exceeding your customers' expectations. Spend your precious time closing more deals and going on vacation.
Provide Shipment Tracking
While the FreightPrint™ app provides status updates and other useful information, it can also provide you with shipment tracking.
Collect Signatures, Pictures and Notes
Create an audit trail of shipment statuses with timestamps and location stamps.Receive Proof of delivery signature and pictures instantly.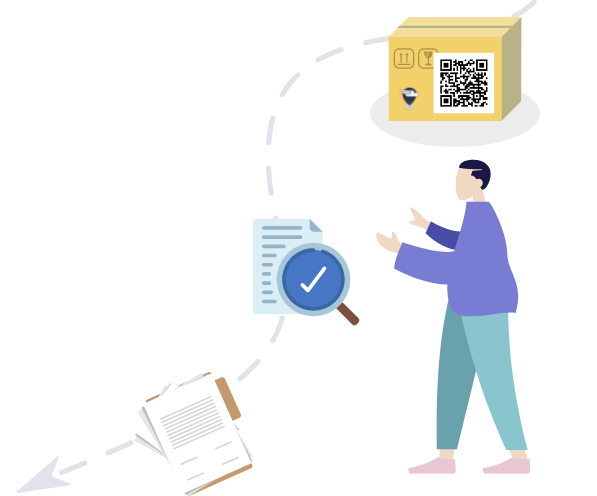 Manage your Documents
Create and design your own shipping documents. Create templates for your customers to match their specifications.
Print QRCode Labels
Create and print QRcode labels. Add QRcodes to your shipping documents and emails.
Design and Customize BOLs
Create and design your own shipping documents.Create and design your own shipping documents.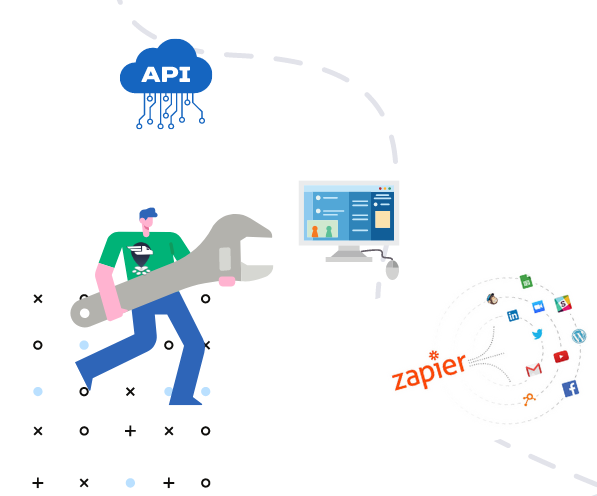 Customize and Personalize
No software is built perfectly, that's why we allow you to customize it to your needs. FreightPrint is flexible to serve your needs.
Custom Fields, Checklists & Documents
Create custom fields and custom checklists to ensure your team can track progress. Customize your emails, documents and text messages.
Connect with CRM, ERP, API and Zapier
You can connect with SalesForce and OrderTime natively, integrate with your own in-house software using our API, or build automation with other thousands of software using Zapier.
Start your free trial today!
TRY FOR FREE
---
---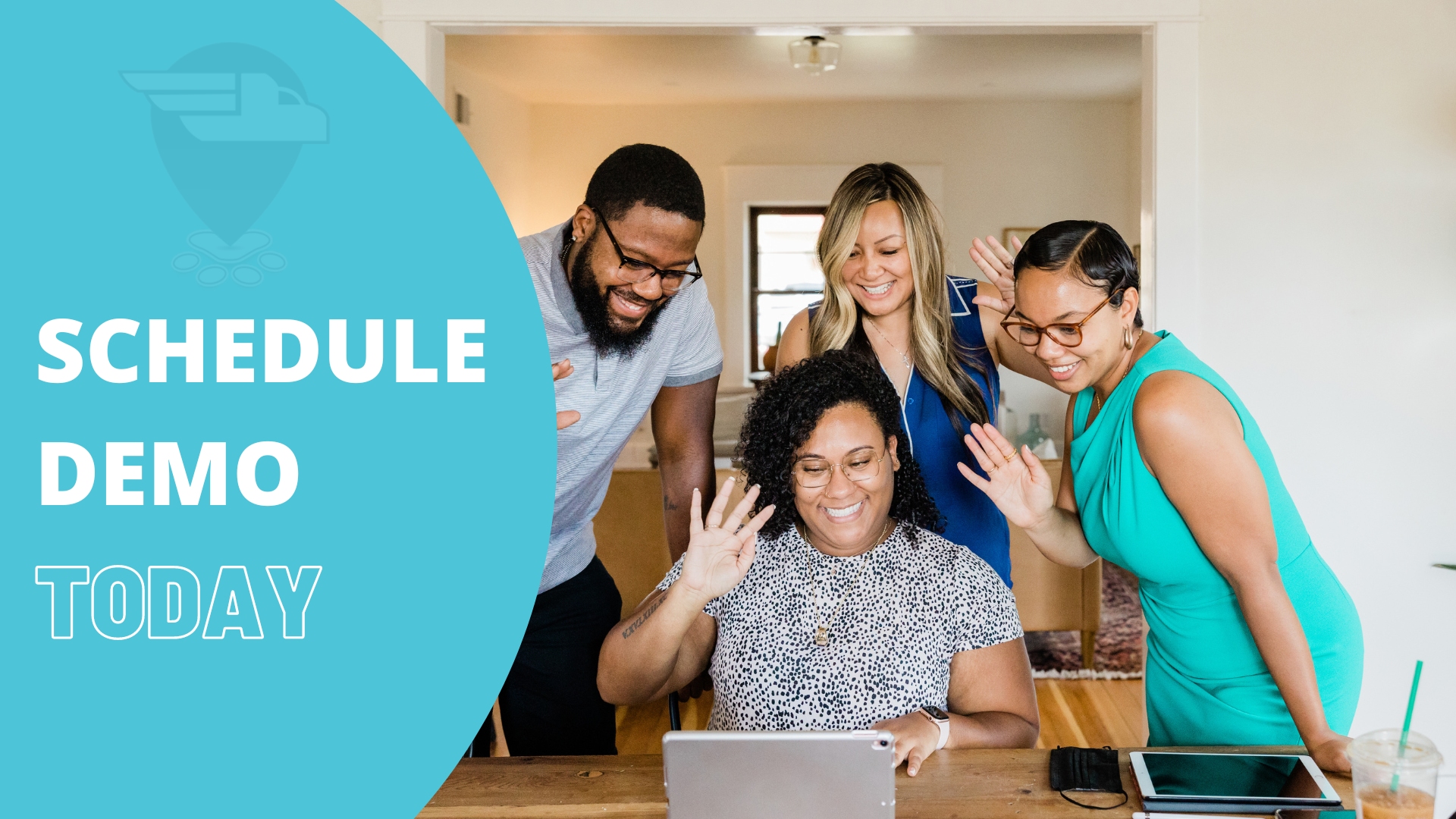 ---