by FreightPrint
---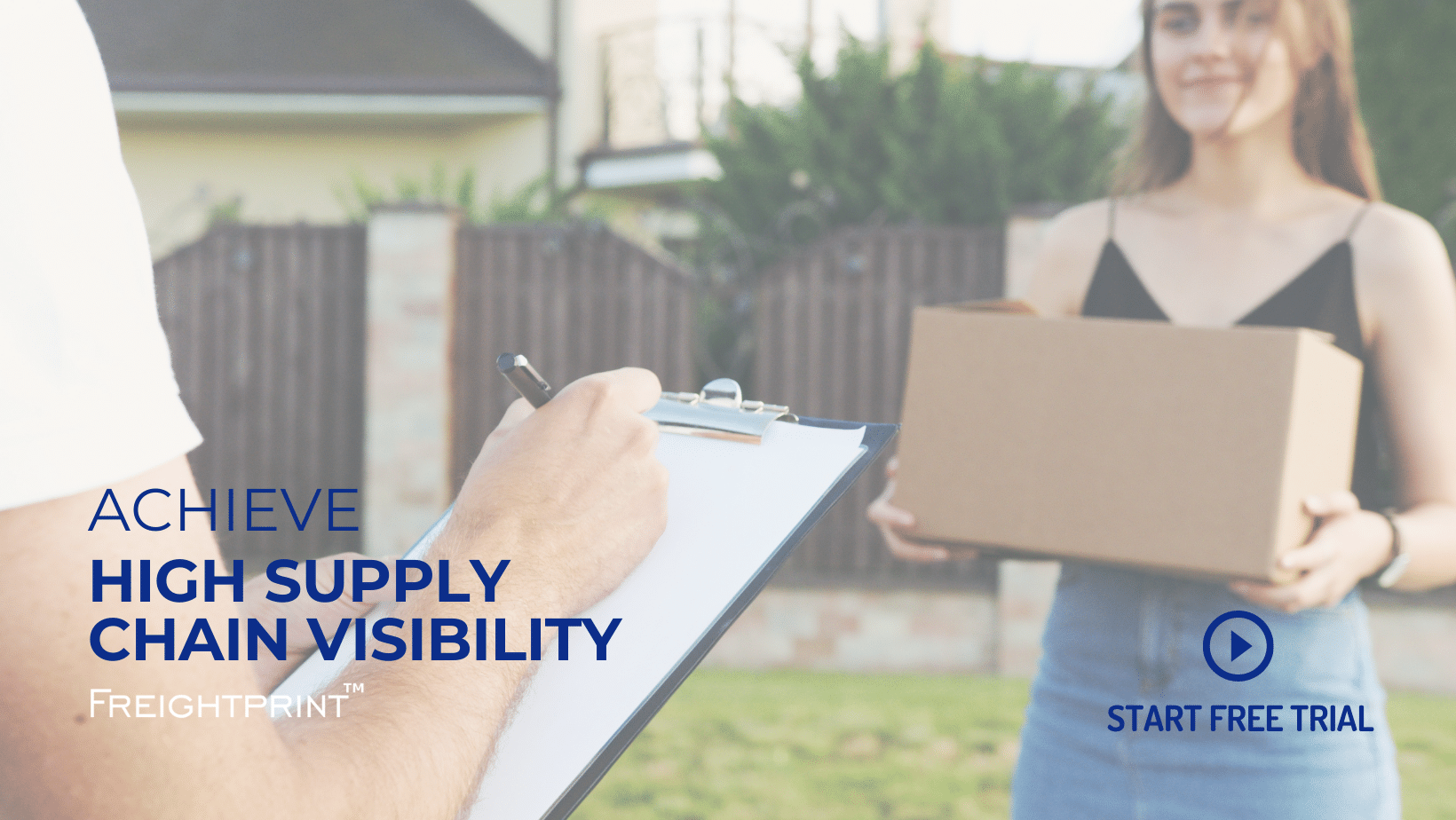 ---
Learn More
Imagine sending your fleet to deliver the goods to the customer without knowing what the best route is or without proof of delivery documents ready.
Supply chain visibility involves knowing about different parts of the delivery, from the initial supplier to the end customer.
Although maintaining communication with each party is difficult, it is necessary if you want to monitor processes and avoid disruptions in your supply chain processes. After all, 73% of supply chain professionals say they're experiencing pressure to improve and expand their delivery capabilities, so why wouldn't you work on it ahead of your competitors?
What Exactly is Supply Chain Visibility?
Supply chain visibility is a business's ability to monitor all delivery related activity of its products as it moves through the various steps of the supply chain to the customer.
While it may seem like an easy task, to get full supply chain visibility, people need to perform supply chain analytics. Otherwise, the company risks losing sight of inventory or giving the wrong ETAs.
It could all lead to logistical problems such as poor inventory management and delivery delays.
How to Achieve Supply Chain Visibility
To achieve high visibility, supply chain businesses must have transparency and systems in place regarding their responsibilities and processes. Employees should store and share important documentation, like:
Code labels
Invoices
Proof of delivery E-signatures
Proof of delivery pictures
Other exportable reports
They should also have some kind of route tracking and load tracking app in place to optimize the delivery process.
All of this data should be stored in a database, where employees can access the information when needed. Real-time data enables each party involved the possibility to plan seamless transitions and correlate driver schedules throughout the supply chain.
What High-Visibility Supply Chain Processes Mean for Your Business
A high-visibility supply chain environment allows manufacturing and distribution companies, suppliers, last-mile carriers, and distributors to plan logistics needs in advance.
Mitigating the Risk of Disruptions
The Supply chain process in delivery or distributor businesses starts with employees planning the whole operation. It includes inventory storage, product order volumes, delivery dates and transportation needs.
After the planning stage, teams have to stay in touch so they can adjust their processes as needed and notify each other of unexpected delays.
Supply chain visibility can not only help to align your business' expectations and work efforts, but also mitigate the risk of disruptions in the delivery process.
Managing the Complexity of the Process
Many businesses manage various phases of the supply chain internationally. It requires a lot of logistics management, planning, and visibility to ensure all operations align with the schedule.
Even if your business doesn't operate internationally, you often need to consider consumers worldwide if you want to offer your services outside of the country in the future.
High visibility allows companies to make quick decisions and manage complex logistics processes easily.
Responding to End Customer Demand
The competition in the supply chain, as in every other industry, is huge. Customers have endless options when it comes to choosing the service they need.
So, these days businesses must fight to attract their portion of customers. It requires them to have seamless operations and performance to meet customer needs and stay competitive.
The increased visibility can enable them to promote data sharing, and inventory control, and ensure everything is delivered on time, which boosts customer satisfaction.
Compliance With Laws and Regulations
Except for better performance and customer satisfaction, visibility allows businesses to comply with laws and regulations in their country to ensure all processes are legal.
Otherwise, laws may change, rendering operations non-compliant. This can further cost the company significant fines.
Laws are particularly important for businesses that operate internationally, manage global customs duties and enter into trade agreements.
High visibility means that your company stays informed of changing laws. Once there's a system in place, businesses can easily modify their terms and processes to stay compliant and avoid possible delays in the supply chain.
Monitoring the Performance
Every supply chain business has to monitor its performance to stay competitive and to make its processes better with time.
With management software, you can view our company's performance with generated reports that offer different metrics like Key Performance Indicators (KPIs).
These values ​​show you the performance of each internal system. The performance is then measured by levels of production, execution and profit. It allows management to easily improve processes to enhance overall operational efficiency.
When the movement of products is continuously monitored, managers can standardize different processes to produce consistent results and meet deadlines.
Choose FreightPrint as Your Supply Chain Visibility Software
All of these actions can be done with supply chain visibility software. It is software that can store logistics data and track routes and fleets during the delivery process.
Choose FreightPrint as your cloud-based visibility software. It will help you establish a database to create an open line of communication and share data in real time.
What's even better, it will reduce the risk of delays due to poor information exchange and ensure your processes are always at peak performance.
Learn More
---
Are you managing your logistics operations either manually or using outdated and confusing software?
FreightPrint can help!
FreightPrint™ is a simple software and mobile app for logistics companies to track, organize, communicate and manage shipments efficiently.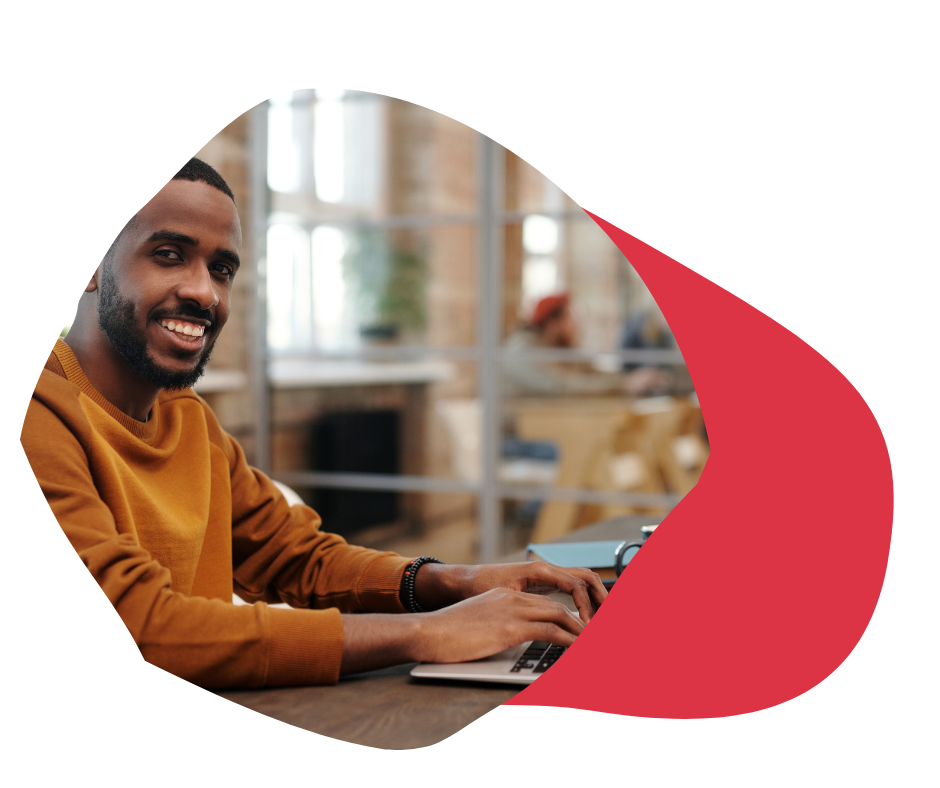 Built to simplify your logistics operations
We know that logistics is complicated and time-consuming.
Imagine delivering orders to your customers with consistency, accuracy and simplicity.
If you're looking to streamline your shipping and logistics operations, FreightPrint™ may be what you're looking for.
Read below to learn more about key features and benefits of FreightPrint™.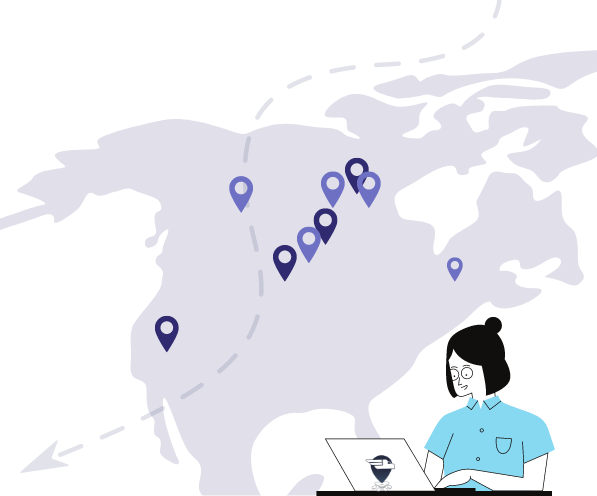 Seamlessly Dispatch and Manage Routes
Imagine processing customer orders, automatically creating optimized routes, communicating with drivers and customers, all without spending any extra time.
Dispatch Loads
Dispatch loads on the fly. Work with carriers, brokers, dispatchers and shippers.
Automated Routes
Pick multiple shipments and create routes instantly. Assign drop numbers, edit or remove stops without contacting the drivers.
Driver Assignment
Assign a task or a route to a driver. Don't know who can do the delivery? Allow drivers to pick their loads, or broadcast loads to your carriers and have them bid on your loads.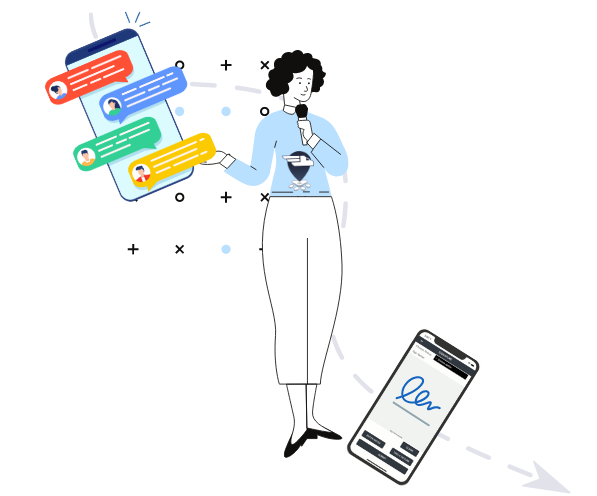 Improve your Delivery Experience
Free up your phone lines and staff, while exceeding your customers' expectations. Spend your precious time closing more deals and going on vacation.
Provide Shipment Tracking
While the FreightPrint™ app provides status updates and other useful information, it can also provide you with shipment tracking.
Collect Signatures, Pictures and Notes
Create an audit trail of shipment statuses with timestamps and location stamps.Receive Proof of delivery signature and pictures instantly.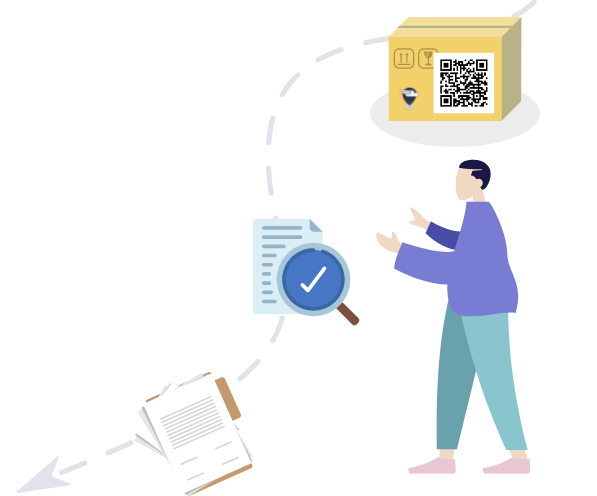 Manage your Documents
Create and design your own shipping documents. Create templates for your customers to match their specifications.
Print QRCode Labels
Create and print QRcode labels. Add QRcodes to your shipping documents and emails.
Design and Customize BOLs
Create and design your own shipping documents.Create and design your own shipping documents.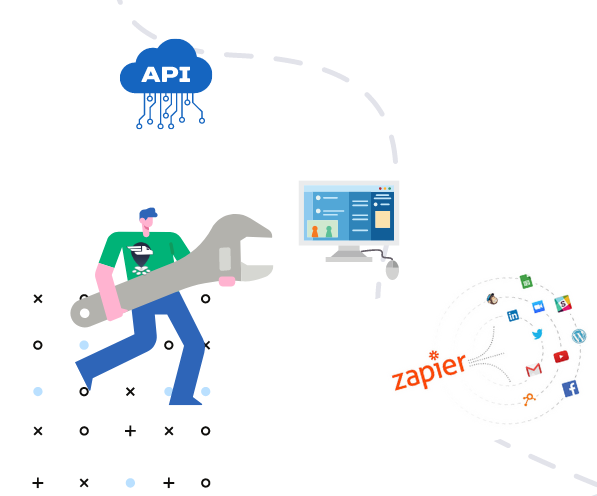 Customize and Personalize
No software is built perfectly, that's why we allow you to customize it to your needs. FreightPrint is flexible to serve your needs.
Custom Fields, Checklists & Documents
Create custom fields and custom checklists to ensure your team can track progress. Customize your emails, documents and text messages.
Connect with CRM, ERP, API and Zapier
You can connect with SalesForce and OrderTime natively, integrate with your own in-house software using our API, or build automation with other thousands of software using Zapier.
Start your Free Trial today!
TRY FOR FREE
---
---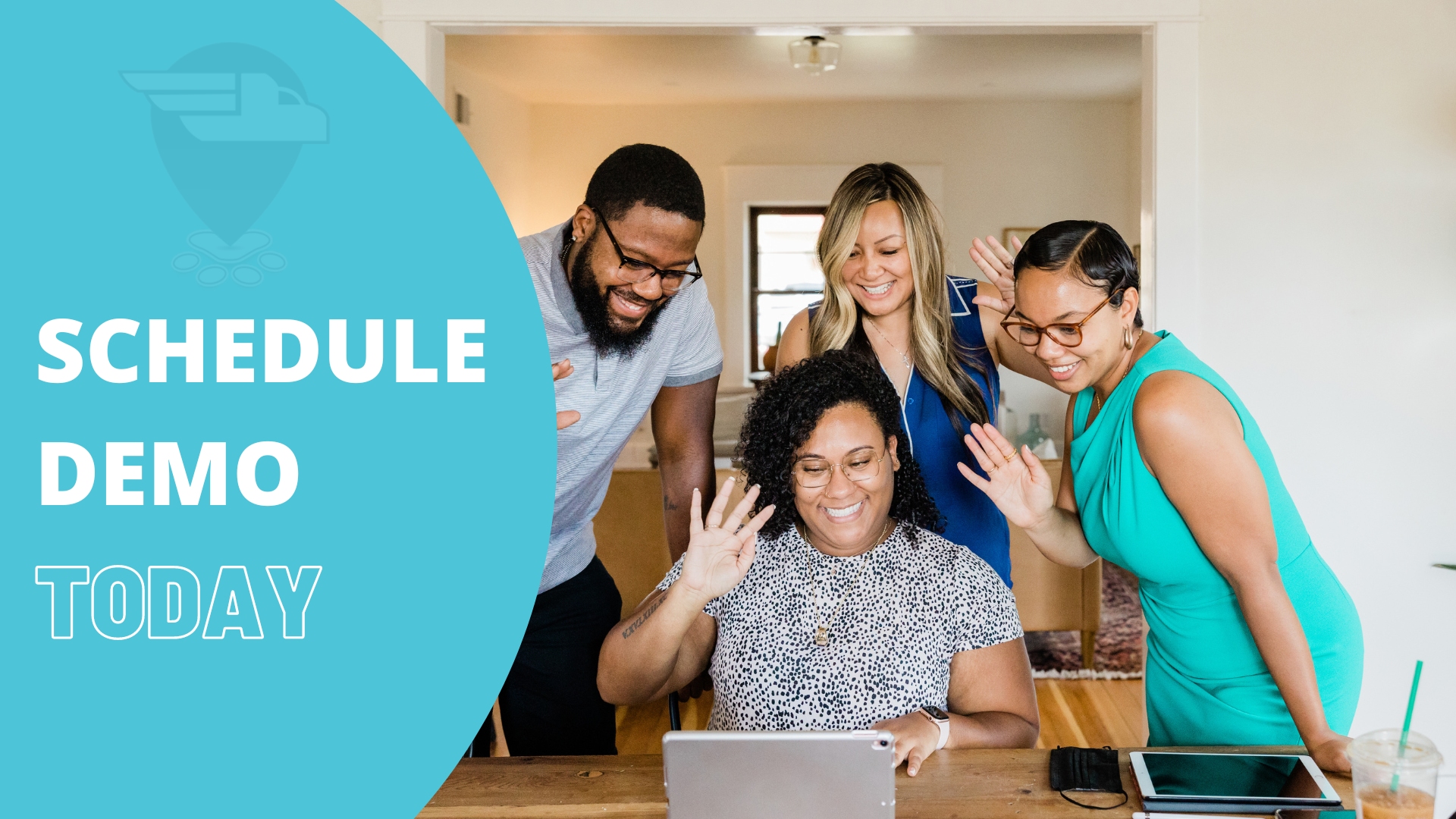 ---