by FreightPrint
---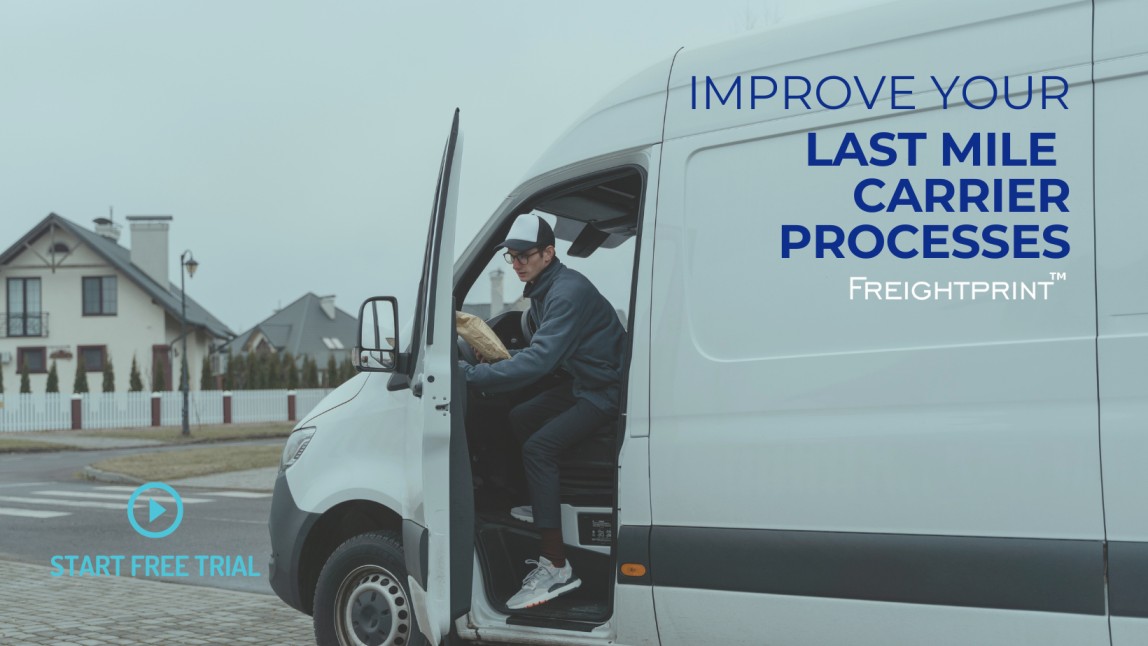 ---
Schedule a Free Demo
People want things they order and they want them as fast as possible. In fact, 77% of people believe an acceptable delivery window is 2 hours or less.
So why not make it possible in your last mile delivery business?
What do Last Mile Carriers Do?
Last mile carrier is the term used to describe the last stage of a customer's order journey. Last mile delivery is used by shippers, businesses that deliver online orders, as well as 3PL companies.
When a company is delivering goods, the last mile is the most expensive. The cost of transporting products increases exponentially as it approaches its final destination, and reaches its maximum at the end of the journey.
How to Improve Your Last Mile Carrier Processes
There are numerous elements that you can optimize to improve the last mile logistics performance, such as information exchanges with the customer or easy documentation processes.
A delivery that fails is extremely expensive for the company. The loss of the parcel or its possible delivery to a neighbor significantly increases the time and the price of the delivery.
Moreover, miscommunication or ignoring people's needs gives you too many unsatisfied customers and can potentially generate a huge loss of profit.
How to Track Last Mile Delivery
Last mile delivery tracking or last mile carrier tracking is essential if you want your delivery or shipping company to successfully deliver the goods to the end customer. It is just one of the useful tools for drivers and customers alike.
Since it's located at the very end of the delivery chain, you may not be able to see it as having potential for improvement. However, there's a lot you can do to make it better.
Here are six ways to rethink the logistics of the last mile traveled by the goods that you transport.
How to improve your Customer Experience
Customers have the first and the last say in the last mile carrier tracking process. From the time they pay for their order, to the end of the delivery process, they are the ones who will judge your last mile carrier services.
It's crucial to gather their feedback to see what you have to change. Be it better communication, a more accurate ETA calculation, or an easier proof of delivery, you will have to roll up your sleeves and tweak these things to improve your last mile carrier services.
You can send them a survey after a few months of using your last mile carrier services and see what their thoughts are.
How to attract and retain great Drivers
Another element of your last mile delivery process is listening to your drivers and giving them what they need to finish the last mile carrier process smoothly.
Do they need easier invoice processing or automated dispatch?
For example, you can introduce delivery management software to process invoices instantly but also keep track of deliveries, delays and pickups with automated ETAs. This kind of last mile carrier tracking enables them not to stress about making status calls or get back to your accounting team every time they need an invoice.
Easily Optimize Delivery Routes
The aspect of last mile delivery that is probably the easiest to improve is the delivery routes and delivery speed.
Wrong routes can cause delays and fuel expenses that you weren't counting on. There's much more that goes into optimizing delivery routes than simply finding the fastest route.
A fleet manager often needs to monitor the number of deliveries, and driver schedules but also the time it takes for a driver to go from point A to point B based on real-time traffic conditions.
Once you figure out how to do all of these things at the same time, you can have the most coherent delivery schedule and happy drivers, all of which result in reduced operating costs and enhanced customer satisfaction.
Automate Documentation and Accounting
What's better than not having to think about where you put all your delivery documentation?
Digitalizing all your business documents means that you can have every invoice, every proof of delivery and every signature stored in one place, one click of a button away.
Moreover, if you decide to digitize everything, there's an option to create all your electronic invoices which get sent to your accounting department in seconds.
The process of automating and storing all your last mile delivery documentation will save you time and create less room for possible errors during invoicing.
Enhance Last Mile Delivery Services
The last mile carrier process can only be innovative if you introduce new services that your customers could use. It can improve customer satisfaction and make way for other tasks that are next in line for your team.
For instance, you can implement a digital proof of delivery signature or use QR and barcode technology to simplify the last mile carrier work.
What's more, you can leverage the power of simple software for last mile tracking and enhance the delivery service with accurate ETA.
It will make it easier for your drivers and your customers, and it will free up your own time.
TRY FreightPrint for FREE
The last mile carrier process represents the first and the last physical contact between the product and the customer. It is why the whole system determines the level of consumer satisfaction and increases the likelihood that they will become loyal to the company.
From a logistic point of view, make sure to offer many options to the customer, such as optimizing delivery routes and automating what you can to enhance their experience with your company.
All of this is possible with the help of FreightPrint. It is the last mile carrier tracking and last mile delivery software that enables you to organize, track, and manage shipments easily.
If you think that your last mile delivery business needs to be more efficient, do not hesitate to contact us. Our team can help you improve your last mile tracking and delivery process, and speed up your dispatch and shipping to create more satisfied customers.
Schedule a Free Demo
---
Are you managing your logistics operations either manually or using outdated and confusing software?
FreightPrint can help!
FreightPrint™ is a simple software and mobile app for logistics companies to track, organize, communicate and manage shipments efficiently.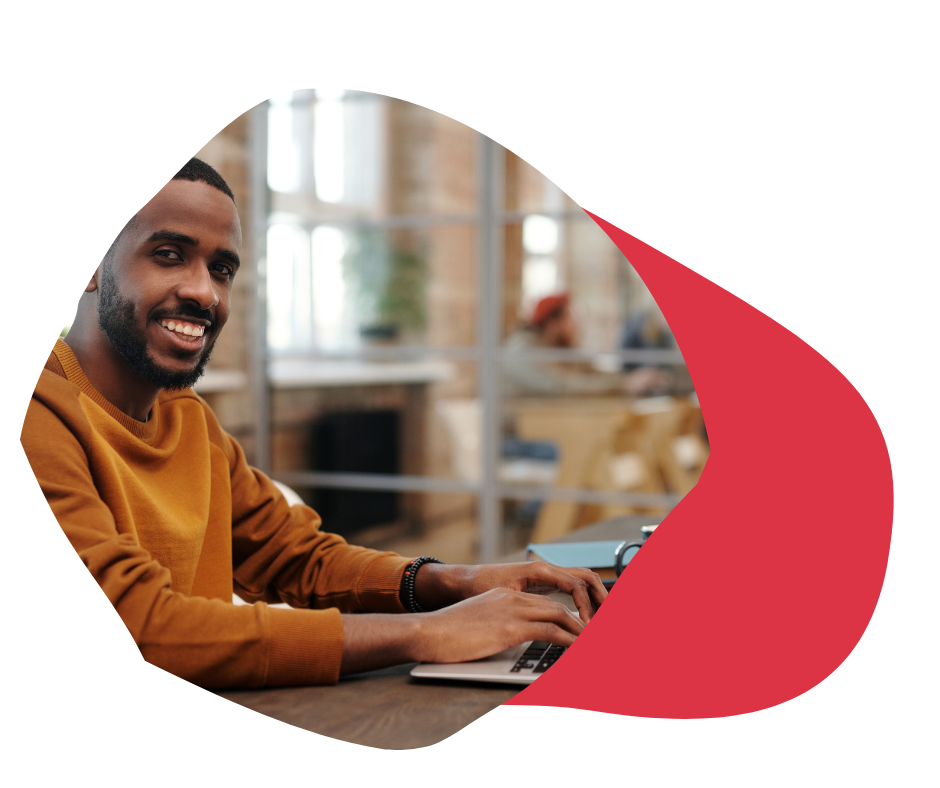 Built to simplify your logistics operations
We know that logistics is complicated and time-consuming.
Imagine delivering orders to your customers with consistency, accuracy and simplicity.
If you're looking to streamline your shipping and logistics operations, FreightPrint™ may be what you're looking for.
Read below to learn more about key features and benefits of FreightPrint™.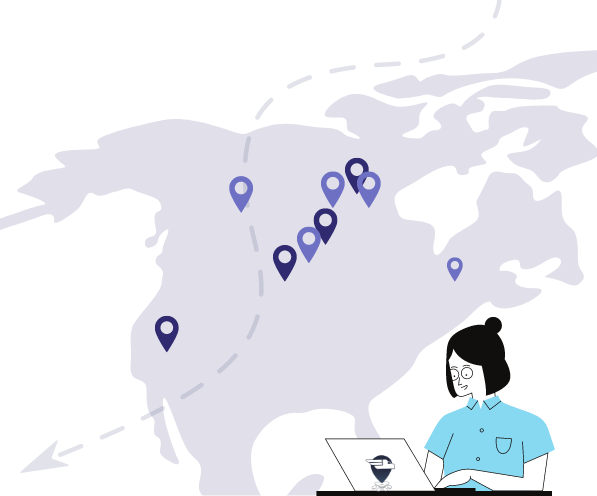 Seamlessly Dispatch and Manage Routes
Imagine processing customer orders, automatically creating optimized routes, communicating with drivers and customers, all without spending any extra time.
Dispatch Loads
Dispatch loads on the fly. Work with carriers, brokers, dispatchers and shippers.
Automated Routes
Pick multiple shipments and create routes instantly. Assign drop numbers, edit or remove stops without contacting the drivers.
Driver Assignment
Assign a task or a route to a driver. Don't know who can do the delivery? Allow drivers to pick their loads, or broadcast loads to your carriers and have them bid on your loads.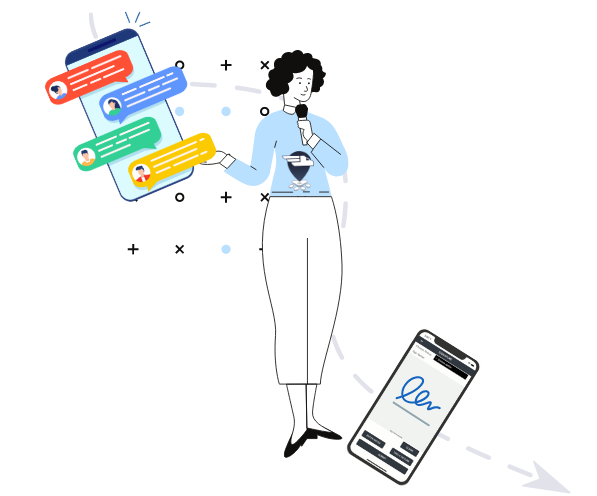 Improve your Delivery Experience
Free up your phone lines and staff, while exceeding your customers' expectations. Spend your precious time closing more deals and going on vacation.
Provide Shipment Tracking
While the FreightPrint™ app provides status updates and other useful information, it can also provide you with shipment tracking.
Collect Signatures, Pictures and Notes
Create an audit trail of shipment statuses with timestamps and location stamps.Receive Proof of delivery signature and pictures instantly.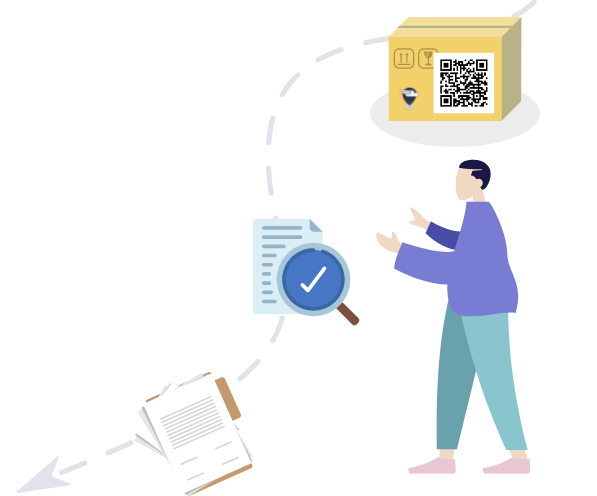 Manage your Documents
Create and design your own shipping documents. Create templates for your customers to match their specifications.
Print QRCode Labels
Create and print QRcode labels. Add QRcodes to your shipping documents and emails.
Design and Customize BOLs
Create and design your own shipping documents.Create and design your own shipping documents.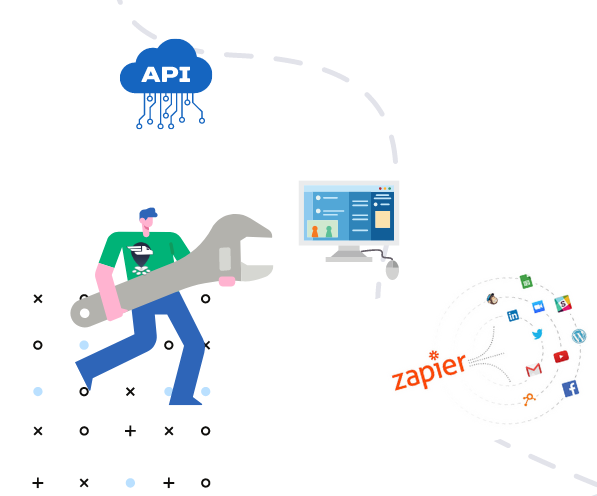 Customize and Personalize
No software is built perfectly, that's why we allow you to customize it to your needs. FreightPrint is flexible to serve your needs.
Custom Fields, Checklists & Documents
Create custom fields and custom checklists to ensure your team can track progress. Customize your emails, documents and text messages.
Connect with CRM, ERP, API and Zapier
You can connect with SalesForce and OrderTime natively, integrate with your own in-house software using our API, or build automation with other thousands of software using Zapier.
Start your Free Trial today!
TRY FOR FREE
---
---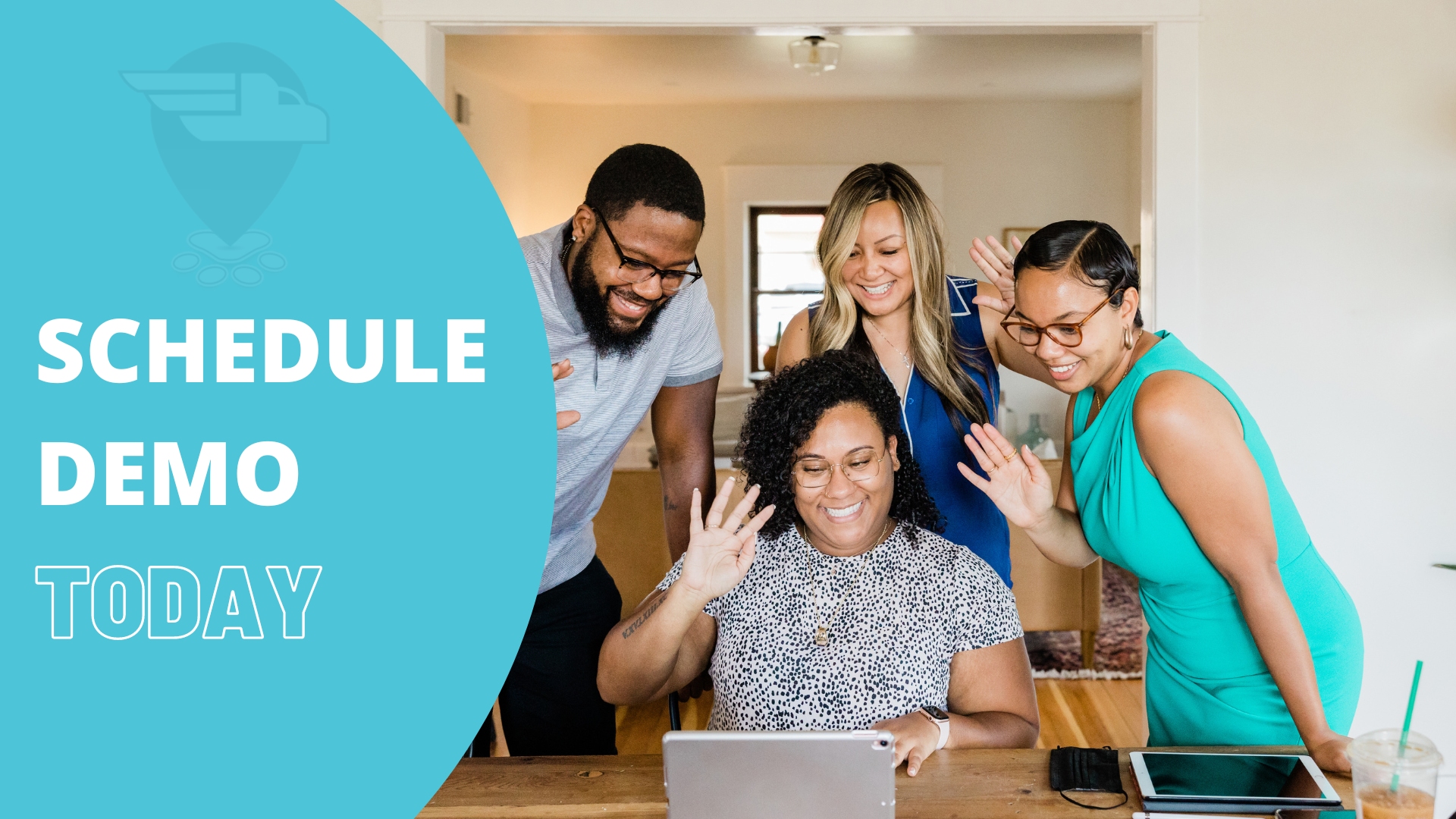 ---