last updated 06-09-2023
by FreightPrint
---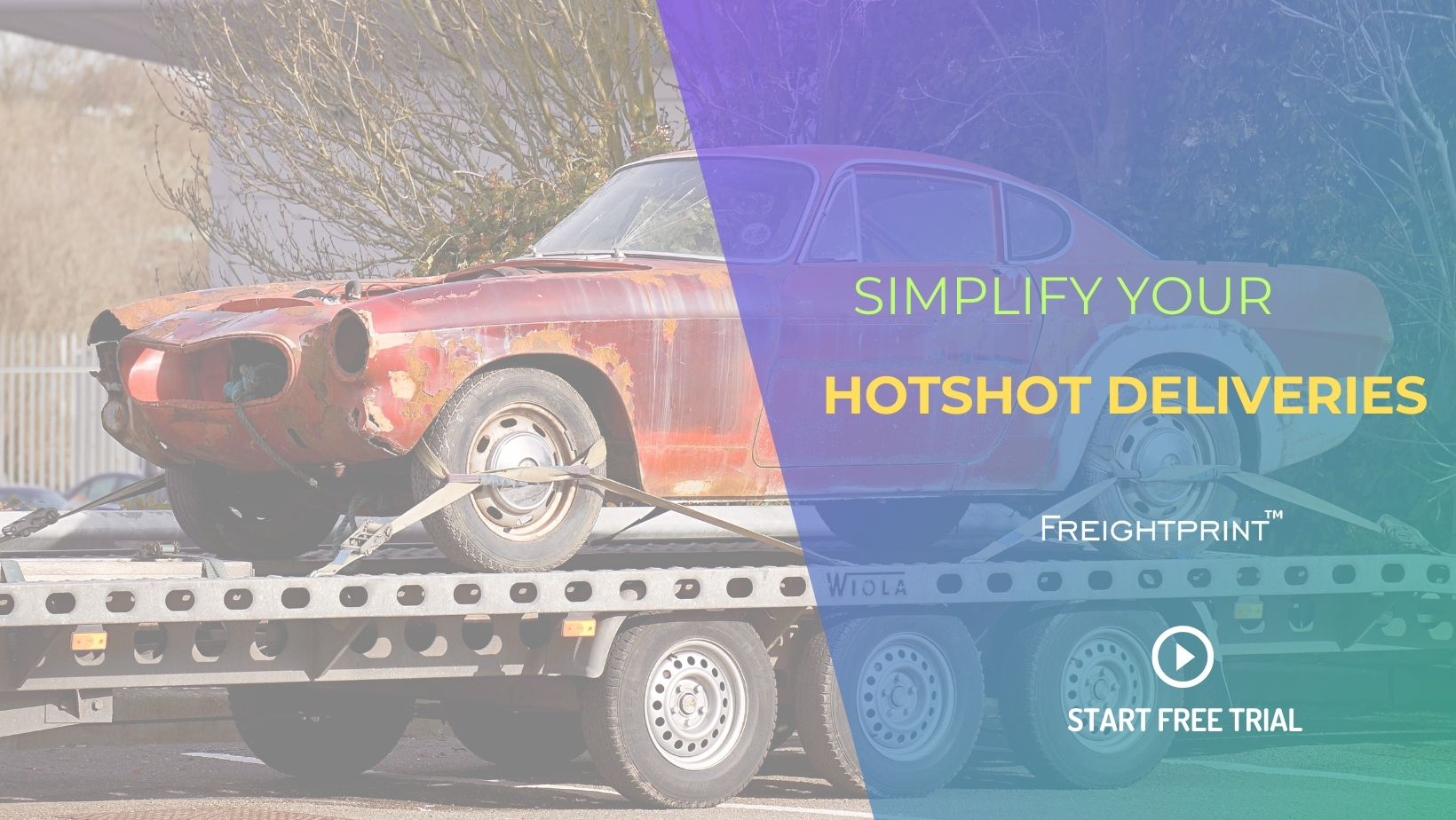 ---
Schedule a Demo
Looking to simplify your hotshot trucking business?
Do you feel frustrated and burned out by the time wasted at your trucking business?
We can help!
FreightPrint™ is a simple software and mobile app for logistics companies to track, organize, communicate and manage shipments efficiently.
Whether you run one truck, or a fleet of trucks, use our tools to simplify your hotshot deliveries.
And best of all, there are no long-term contracts!

Everything you need to know about Hotshot Trucking
What is the reason most people get into trucking? Some say money, some say lifestyle and others express their desire to spend time alone. A trucker friend of mine says that he was always into "social distancing" before it was the cool thing to do. Many want to own their own business and make decisions for themselves. Many different reasons with many different types of trucking to match.
In this article I'll be covering the following:
What is Hotshot or Hot Shot Trucking?
Take hotshot trucking for example. If there was ever a trendy and exciting part of the trucking industry, hotshot companies offering hotshot delivery services are it.
Hot shot trucking involves carrying smaller LTL loads with a flatbed trailer or a pickup truck within a smaller timeframe.
You may be asking, "What are hotshot services? Who runs hotshot companies? Could I start a hotshot trucking company? Are there many hotshot jobs and if so, how can I start making hotshot deliveries? What is the best software to use if I am hauling hotshot freight?"
Click here to see the FreightPrint Logistics Advantage.
How to Learn About Hotshot Services
If the idea of running a hotshot company and taking on hotshot jobs is something that you want to pursue, it makes sense to get some of your questions answered before hitting the road and looking for your first hotshot freight. If you are looking into hot shot loads for pickup trucks and how to start a hotshot business, knowing the answers to these questions will help you along the way.
What is a hotshot driver?
If you ask "What is a hotshot driver?" or "What is hotshot trucking?", you have much to learn but fear not! The market is full of opportunities for people of all experience levels. A hotshot driver is a person who takes on a hotshot load (a time-sensitive and usually smaller freight delivery) and delivers it to the client.
How much does a hotshot services trucker make a year?
This question is extremely tricky to answer. According to Freightwaves, the market is perfectly positioned with a good spot market and high freight demand. This means a busy hotshot company with a single owner-operator can make anywhere from $60,000-$300,000 or more in gross income. Much depends on how well that person runs their company.
How much does a hotshot company make a week?
As mentioned above, the exact pay for hotshot services varies by driver. How far you drive, the type of hotshot transportation you are doing, the truckload rates in your area, the type of hotshot trailer you have and more all affect your rate. You can make anywhere between $1.50 and $2.50 or more per mile, depending on your circumstances. That can equal anywhere from $1,200 to $5,800 per week if you range between $60,000 and $300,000 a year.
How are hotshot drivers paid?
When it comes to hotshot loads, hotshot services, hotshot carriers and hotshot car haulers, there are essentially four different ways you can get paid. According to DieselHounds.com, when doing hotshot deliveries you can get paid with:
COD: cash on delivery
Pre-Payment: where the payments are made in advance of you moving the hotshot freight.
Delayed Pay: When there is a delay between the delivery and your're getting paid. Average delay periods for hotshot carriers is 30-60 days but can be as low as 7 days or as high as 90 days.
Factoring: This is where you use a factoring company that you negotiate with for rates. When you deliver your hotshot freight, they pay you within the next day or so and take a percentage of your invoice for the services they render.
How long does it take to get paid doing hotshot trucking?
As mentioned above, the timeframe in which a hotshot carrier gets paid for providing hotshot transportation services will vary on the type of payment arrangements you have agreed to with your clients or brokers.
How much does it cost to do hotshot trucking?
If you are wondering how to start a hotshot business and want to build a hotshot trucking company, it is important how much it will cost to run a hotshot carrier business. The important factors to understand are:
Fuel
Maintenance and repairs
Debt servicing
Licensing and hotshot insurance
Regulatory compliance
Etc.
For a well-run hotshot trucking company, you can expect your costs to run as high as 50% of your gross income. If it is not well run, your costs could be more than 100% of your income, leading to the closure of your hotshot trucking company.
How do hot shot truckers get loads? How do I get hotshot loads for pickup trucks?
Knowing how to get hot shot loads for pickup and hot shot trucks and how to get hotshot deliveries is key if you want to run a successful hotshot transportation business. Whether you are into hotshot car hauling or other hotshot services, you need to have a way to get hotshot jobs and hotshot loads. Here are 3 ways to accomplish this.
Load Boards: Shippers and freight brokers put their hotshot jobs and hotshot freight up for grabs on online boards that allow you to take on the load.
Freight Brokers: These brokers connect hotshot carriers and hotshot trucking companies to shippers looking for drivers. They negotiate the rates and everything else, for a fee of course.
Dispatching Services: Dispatching services can do all the legwork for you when it comes to marketing your hotshot services to get hotshot loads. It doesn't matter if you are a hotshot car hauler or some other type of hotshot transport, they can get you loaded.
Request a free demo of FreightPrint's dispatch services today.
What are the best trucks for hot shotting?
The debate around what are the best hotshot trucks and which are the best trucks for hotshot loads rages on. If you ask hot shot truck drivers or anyone running a hotshot trucking company that no matter the type of hotshot deliveries you do, everything from hotshot car hauling to hotshot freight of all kinds, keep these hotshot truck requirements in mind.
Look for hotshot trucks for sale that are an F-250 equivalent or higher.
Search for hotshot trucks for sale that have a hotshot trailer.
The best truck for hotshotting are diesel because they will haul your hotshot deliveries with ease
The best hotshot trucks are suited to the work. Get a dually if the hotshot freight you are carrying demands a dually.
Do I need a CDL to hotshot? What are non-CDL hotshot loads?
Non-CDL hotshot loads are loads that don't need a CDL (commercial driver's license) to deliver, hence the name non-CDL hotshot load. Having a CDL will make building your hotshot company easier but it is not strictly necessary. A non-CDL hotshot load is a load that has a GVWR of fewer than 26,000 lbs or if you are towing a weight (including the trailer) of less than 10,000 lbs.
How to start hotshot trucking? How to start a hotshot company?
You may be asking yourself, "How do I start a hotshot?" or you are looking up "How to start hotshot trucking." The process is more complex than this but here are the basics.
Find out the best truck for hotshots and buy one of those.
Buy a hotshot trailer to haul your hotshot loads
Use one of the approaches from tip #8 to get hotshot loads for pickup trucks and get hauling
Deliver great hotshot services to get more hotshot jobs and become the #1 result when people search "Hotshot company near me".
What should I be aware of when starting a hotshot company?
Remember, when building a great hotshot transport company, you need to have all of your bases covered. Make sure to sort out your:
Hotshot insurance
Minimum hotshot carrier rates to meet your expenses
Partner with a great logistics company for all of your hotshot trucking company logistics needs
FreightPrint and Your Hotshot Transport Company
FreightPrint is a logistics software you could use for any hotshot carrier services you provide. Reach out to FreightPrint to get a free demo and see how they can simplify your logistics today!
Schedule a Demo
---
Are you managing your logistics operations either manually or using outdated and confusing software?
FreightPrint can help!
FreightPrint™ is a simple software and mobile app for logistics companies to track, organize, communicate and manage shipments efficiently.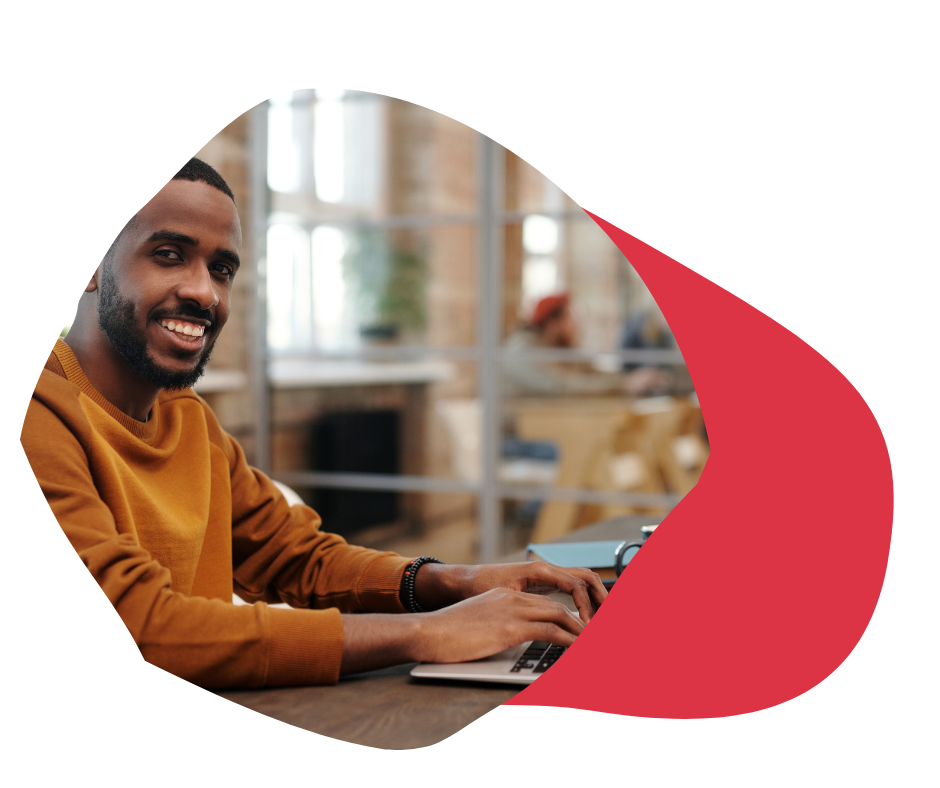 Built to simplify your logistics operations
We know that logistics is complicated and time-consuming.
Imagine delivering orders to your customers with consistency, accuracy and simplicity.
If you're looking to streamline your shipping and logistics operations, FreightPrint™ may be what you're looking for.
Read below to learn more about key features and benefits of FreightPrint™.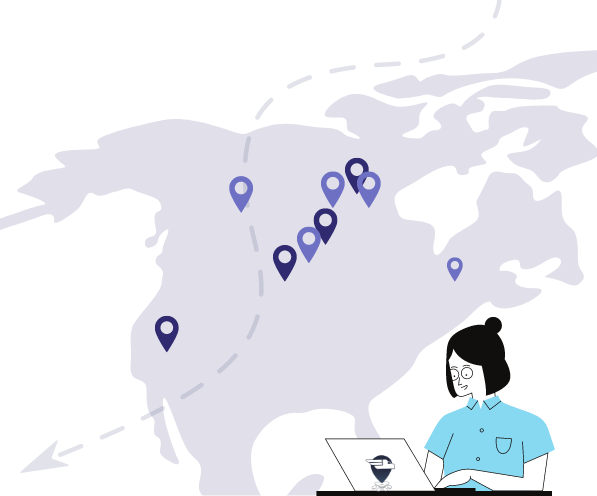 Seamlessly Dispatch and Manage Routes
Imagine processing customer orders, automatically creating optimized routes, communicating with drivers and customers, all without spending any extra time.
Dispatch Loads
Dispatch loads on the fly. Work with carriers, brokers, dispatchers and shippers.
Automated Routes
Pick multiple shipments and create routes instantly. Assign drop numbers, edit or remove stops without contacting the drivers.
Driver Assignment
Assign a task or a route to a driver. Don't know who can do the delivery? Allow drivers to pick their loads, or broadcast loads to your carriers and have them bid on your loads.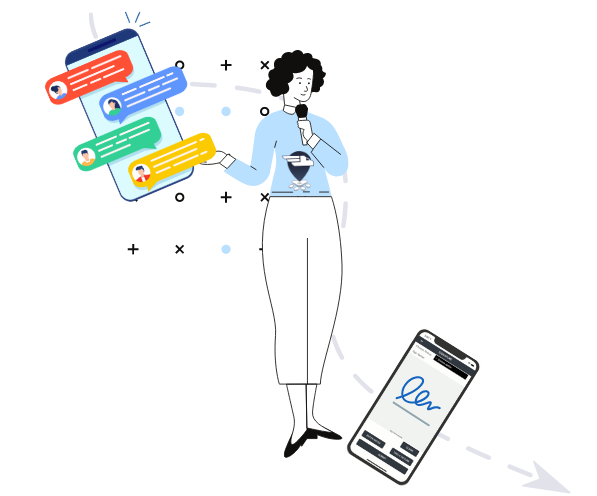 Improve your Delivery Experience
Free up your phone lines and staff, while exceeding your customers' expectations. Spend your precious time closing more deals and going on vacation.
Provide Shipment Tracking
While the FreightPrint™ app provides status updates and other useful information, it can also provide you with shipment tracking.
Collect Signatures, Pictures and Notes
Create an audit trail of shipment statuses with timestamps and location stamps.Receive Proof of delivery signature and pictures instantly.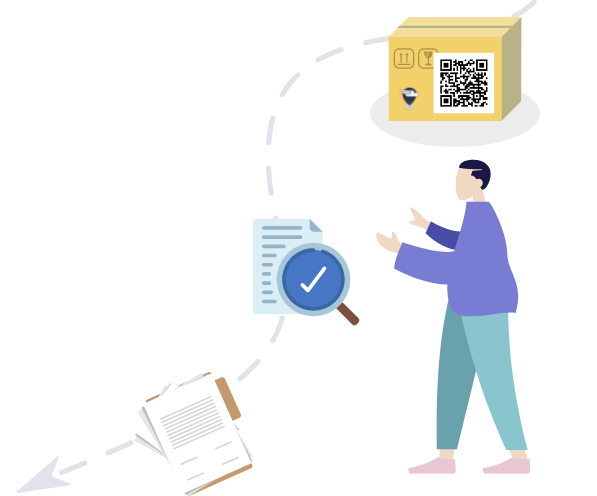 Manage your Documents
Create and design your own shipping documents. Create templates for your customers to match their specifications.
Print QRCode Labels
Create and print QRcode labels. Add QRcodes to your shipping documents and emails.
Design and Customize BOLs
Create and design your own shipping documents.Create and design your own shipping documents.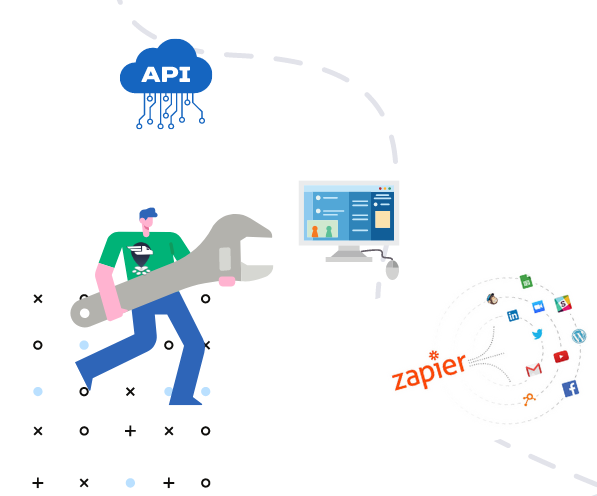 Customize and Personalize
No software is built perfectly, that's why we allow you to customize it to your needs. FreightPrint is flexible to serve your needs.
Custom Fields, Checklists & Documents
Create custom fields and custom checklists to ensure your team can track progress. Customize your emails, documents and text messages.
Connect with CRM, ERP, API and Zapier
You can connect with SalesForce and OrderTime natively, integrate with your own in-house software using our API, or build automation with other thousands of software using Zapier.
Start your Free Trial today!
TRY FOR FREE
---
---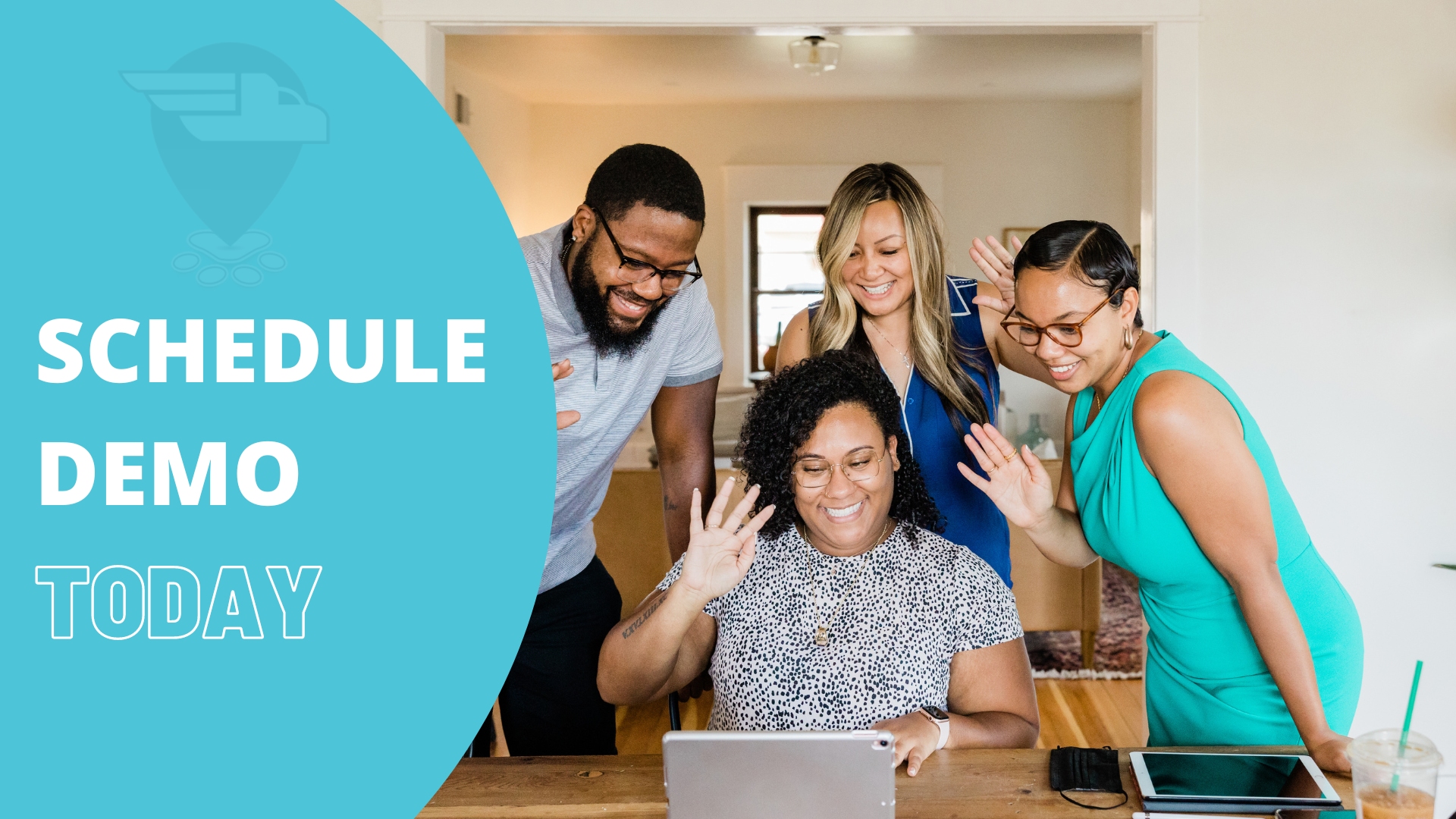 ---