last updated 08-22-2022
by FreightPrint
---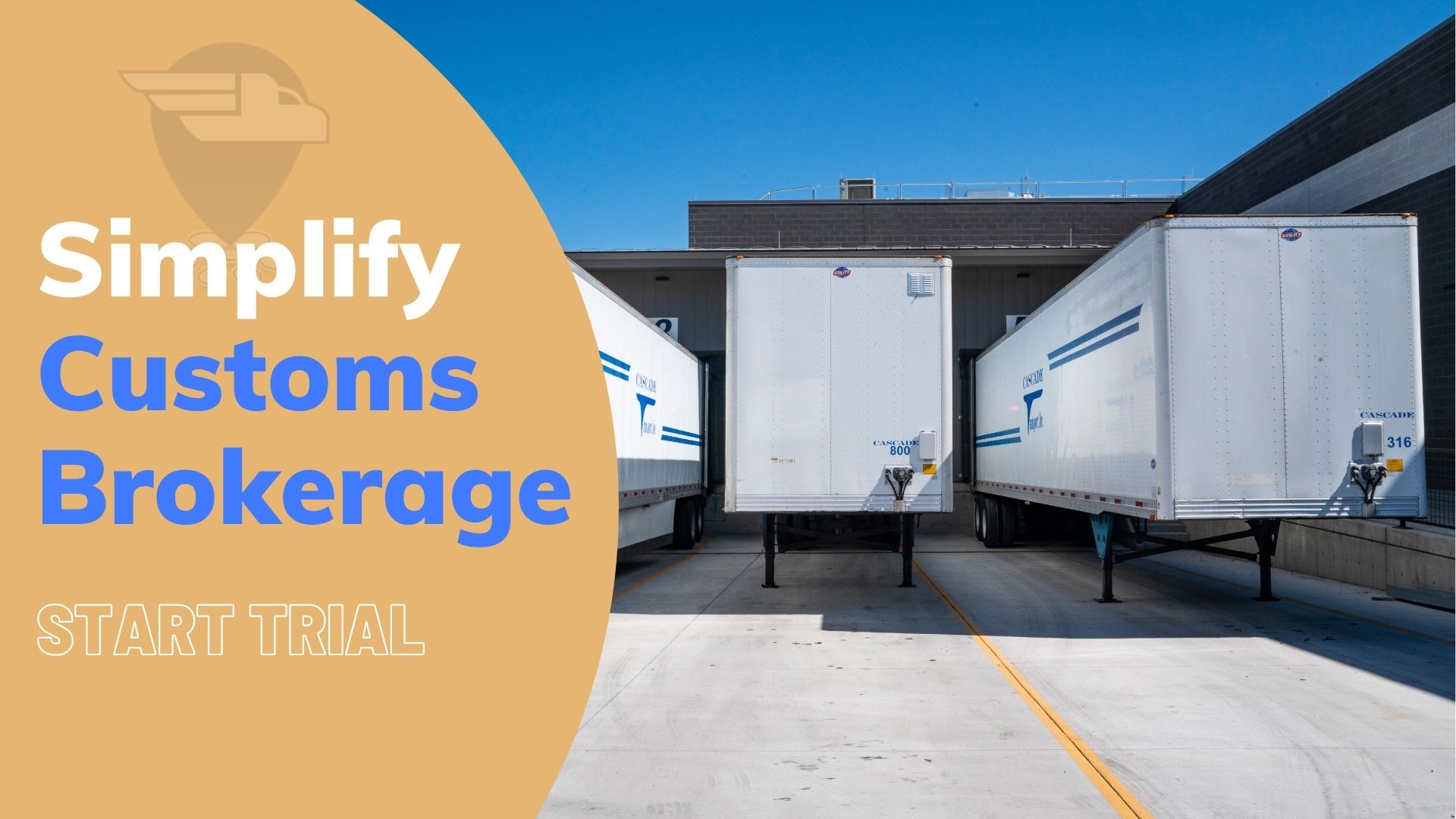 ---
Schedule a demo
Customs Brokers
International shipping and the movement of goods across borders can be a challenge if you aren't prepared for it. As a business, importer or exporter, dealing with customs authorities is a necessary part of doing business. It is essential that this is done properly because the implications of improperly dealing with customs agencies are massive!
It can cost you money, time and even move into the territory of breaking the law if you don't have your information and paperwork in order. That is why custom brokers are used to facilitate this process.
What is a customs broker, how much does a customs broker charge, how does a customs broker work, can I be my own customs broker and how do they make sure that everything is done properly are all common questions relating to customs brokers. Knowing these answers can help you make the right decisions for your business moving forward.

1. Why use a customs broker?
International trade is complex and challenging. Customs brokers know how to navigate the processes involved in moving goods across borders. This includes taxes, duties and excises that apply to all freight being transported.

2. How to use a customs broker?
What customs brokers do is ensure you are complying with all laws and regulations relating to your cargo and make sure your shipments clear the port of entry. To use a customs broker, find one that is suitable for your freight and hire them to handle your customs needs.

3. What are customs broker services?
You may be wondering, how does a customs broker work? They put together all of the necessary documents for shipments, prepare accounting documents for customs, help maximize free trade agreements for your business and collect taxes and duties, among other responsibilities.

4. How much do customs brokers charge?
How much a customs broker charges depends on the nature of the shipment and the complexity of the entire process. Some charge a flat rate, others charge a percentage of the transport fee and others use a combination of both.

5. When to use a customs broker?
You should use a customs broker anytime that you are shipping anything across international lines. Having the right logistics software helps to ensure that all of the shipping information and paperwork needed is in order. This way, your shipments don't get held up unnecessarily.

6. Can I be my own customs broker?
The short answer to this question is yes. You can do all of the declarations and paperwork on your behalf though to save time and money, often organization choose to work with a customs broker. However, if you choose to go this route, make sure to get the right logistics software to help you stay organized and on top of all of the paperwork necessary to be ready for the customs process.
FreightPrint has the Software Solutions You Need
If you are a customs broker or a company looking to move goods across the border, FreightPrint has the software you need. The process of applying for all of the necessary paperwork is complex and it is critical to have your shipping and logistics information in order.
FreightPrint's suite of logistics tools and software ensure that all of your paperwork is easily accessible and organized. Contact FreightPrint today and start your free trial and see how the right software will make running your business easier, more efficient and more profitable.
Schedule a demo
---
---