by FreightPrint
---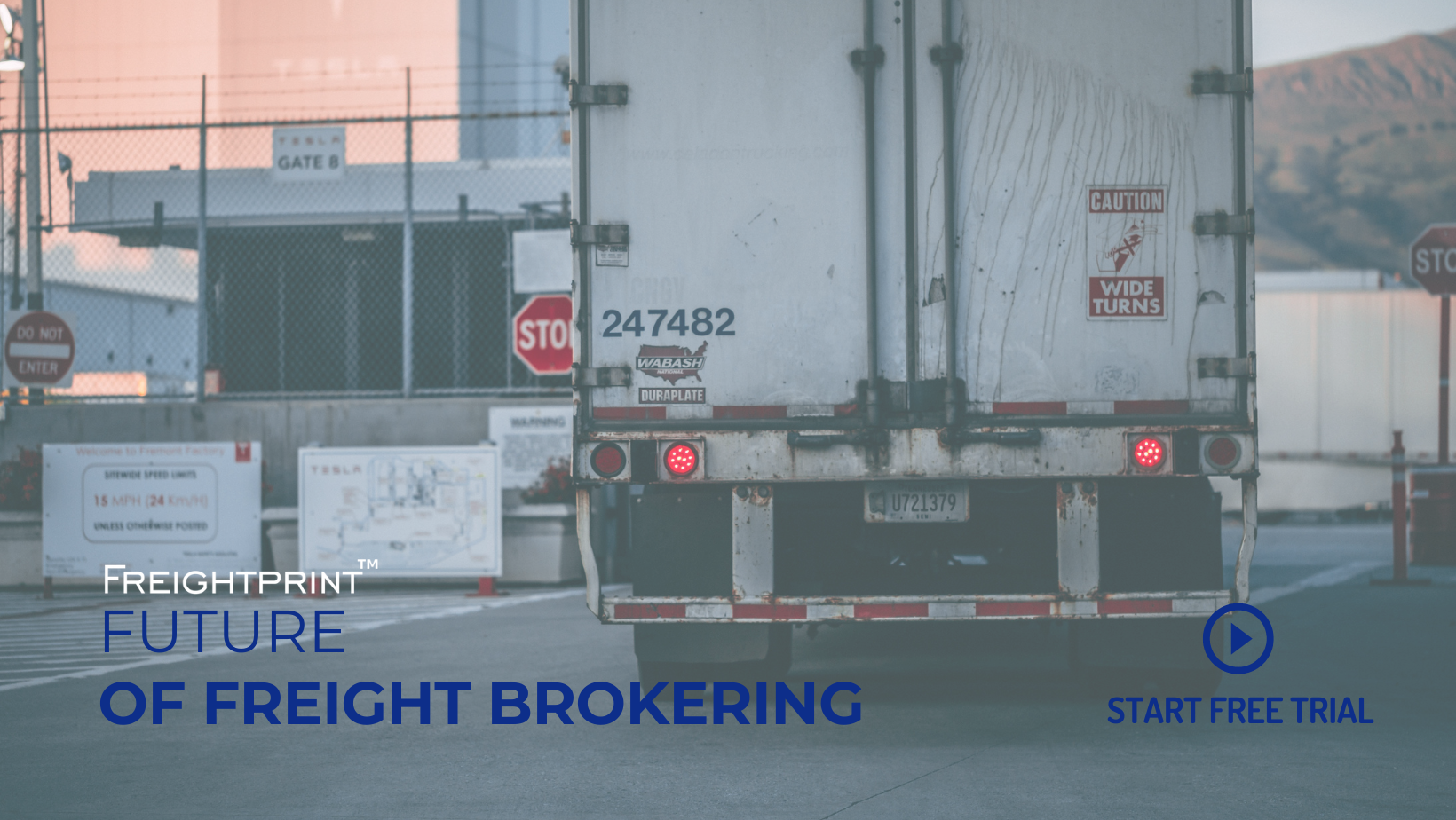 ---
Try 2 Weeks Free
The most consistent factor in life and business is the ever-present and unstoppable force of change. International incidents, geopolitics, energy costs and national, regional and local changes all play an important role in shaping the landscape that you need to live and operate in.
As a freight broker, all of these (and much more) directly and indirectly affect your business. As a shipper or carrier, you are also impacted by events that are far removed from you or your control. With so many things out of your direct control, how do you succeed and thrive in this type of environment?
This is a great question! Knowing how to leverage every potential advantage and reduce the impact of disadvantages is critical in becoming the best of the best at what you do. You need to be agile, flexible and have a positive outlook on the future.
Whether your niche is freight brokerage or eCommerce, or you own one of the many trucking companies in the U.S., you can do all of this with a help of routing transportation software.
In fact, Gartner predicts that by 2023, 50% of global eCommerce enterprises will invest in real-time supply chain solutions, artificial intelligence, and advanced analytics capabilities.
As a freight broker, knowing how to get freight as a broker, having the best freight broker software available and making sure that everyone knows the value you add to their businesses are key to staying busy.
"What is a freight broker?"
"Are there opportunities for freight brokers in today's market?"
"Why do I need a freight broker?"
"What challenges can I expect as a freight broker and what are their solutions?"
The answers to these common questions will help lay out the big picture and give some clarity around the freight broker industry.
What is a Freight Broker?
In shipping, terms can easily be confused with other terms that sound similar but are unrelated. This is true for freight brokers. So, what is a freight broker and what do they do?
Freight brokers are considered transportation intermediaries. Essentially, a freight broker organizes cargo shipment between shippers and carriers and ensures its safe and on-time arrival at its final destination.
The value they add is derived from their ability to facilitate the movement of cargo from point A to point B and make sure the client receives their cargo, removing the need for the client or shipper to contact everyone involved in the process.
Are There Opportunities in Today's Market for Freight Brokers?
As destabilizing world events happen, inflation rises and concerns about supply chain issues abound, many people wonder if there are still opportunities for freight brokers. Are there freight broker jobs? If there are, how do you get freight as a freight broker? Is the demand going to continue to be there?
Absolutely, there are opportunities available. The continued rise of e-Commerce sales and international trade drives the need for effective and efficient freight brokers. For those with the right freight broker software and a willingness to work hard, there is no end to the opportunities available in the freight brokerage industry.
Benefits Freight Brokers Add to Shippers
To understand why there is so much opportunity available for freight brokers, you need to know the value that they add to shippers.
Speed
Freight brokers typically have large networks of carriers that are ready to move freight. This means that freight forwarders can optimize routes, making sure that freights get to where it's going as soon as possible.
Costs
It is commonly said that shippers live and die by their margins. Freight brokers reduce costs for shippers by being experts at freight and having the connections necessary to move cargo. This optimizes the supply chain and boosts the bottom line.
Organization
To say the paperwork involved in shipping is a challenge is a massive understatement. Freight broker software is designed to turn the headache that is paperwork into one seamless process.
Options
Having options means better results. Different cargo needs different means of transport and freight brokers can connect the right load to the right carrier easily and effectively. This means faster, less expensive and more efficient deliveries.
Convenience
With a freight broker, shippers don't need to spend their time tracking and watching shipments. Brokers add value by relieving them of this burden.
Challenges Freight Brokers Face and their Solutions
Paperwork
Rate customization, customs documents, bills of lading, proof of delivery, shipping document and the list goes on. If not addressed or attended to, the paperwork that comes with being a freight broker will hit you like a wave and can drown you in no time flat. How do you avoid this?
FreightPrint has the right freight broker software that will bring all of your paperwork together into one place, making it easier to access and share.
Lack of Communication
Communication is the lifeline of any shipping operation and lack of it can be a death sentence for a freight broker. From QR codes to load planning, track and trace software and proof of delivery solutions, FreightPrint provides the communication framework necessary to create a harmonious and easy freight process.
Cost Overruns
Cost overruns happen for any number of reasons. Mistakes in paperwork, other avoidable delays due to human error and uncontrollable external factors all contribute to cost overruns.
The way freight brokers avoid cost overruns is by having fully integrated freight broker software monitoring all aspects of their operation. With the right freight broker software, you reduce cost overruns by controlling what you can and adjusting for the things you can't in real time.
Finding Quality Truckers
The amount of freight that needs to be moved means two things. One, for anyone looking, there are freight broker jobs available. Two, you need to find quality truckers to move that freight.
FreightPrint's full suite of shipping tools provides access to all the truckers you could need through load broadcast and dispatching services.
Competition
The free market is amazing and competition serves to make everyone better. However, you want to maintain an edge on that competition and knowing how to get freight as a broker and keep those freight broker jobs coming in is important.
FreightPrint is leading the way in logistics software, making running a successful brokerage business (at least from the software side of things) as easy as possible.
Cargo Loss
Cargo loss can be a terrifying thought for a freight broker. It would be hard to continue to get freight as a broker if you lost your clients' cargo regularly. The fact remains that cargo loss can be an issue.
Not if you are prepared! Innovative QR code scanning software, combined with proof of delivery and track and trace services make losing cargo an issue of the past.
Emergency Shipping
This can be a challenge to accommodate but this is one of the best ways to make money as a freight broker and if you can find freight broker jobs that are considered emergency shipping, you will see the benefits to your bottom line.
Having a good reputation for delivering on time and having the right connections and freight broker software to make it all come together is key to continued emergency shipping jobs. Use FreightPrint to ensure all aspects of your logistics operations are running smoothly.
Use FreightPrint for your Logistics Software Needs
As you can see, the challenges that arise in the pursuit of running a freight brokerage are all surmountable with the right attitude and the right freight brokerage software. Contact FreightPrint today to start your free trial and see how the right logistics software can give you the edge you need.
Try 2 Weeks Free
---
Are you managing your logistics operations either manually or using outdated and confusing software?
FreightPrint can help!
FreightPrint™ is a simple software and mobile app for logistics companies to track, organize, communicate and manage shipments efficiently.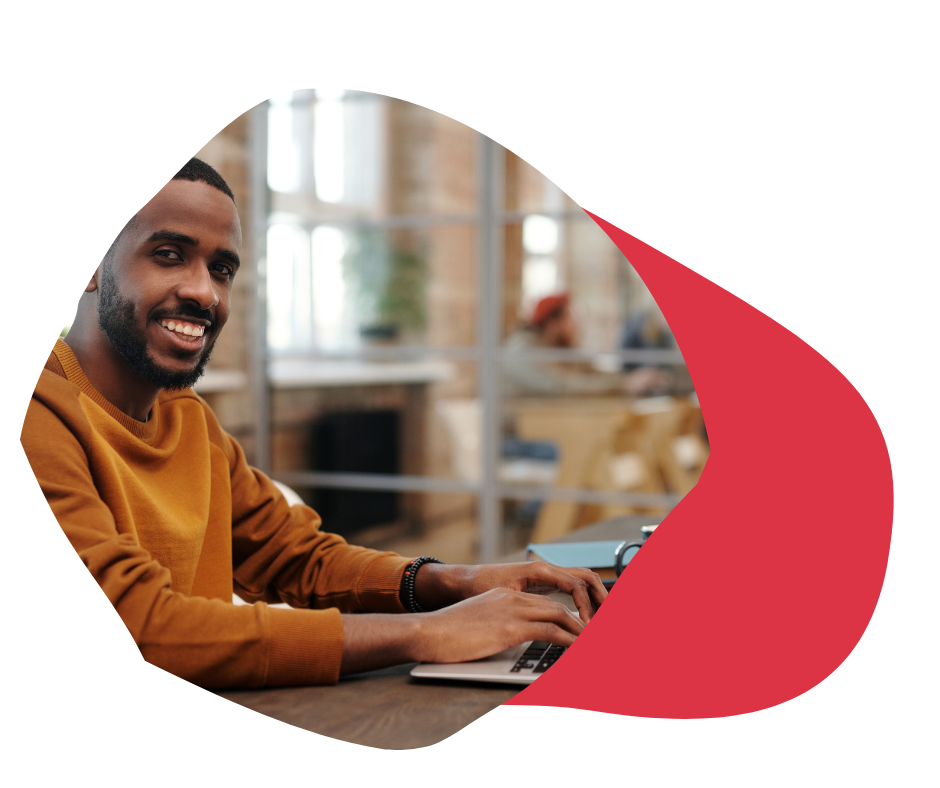 Built to simplify your logistics operations
We know that logistics is complicated and time-consuming.
Imagine delivering orders to your customers with consistency, accuracy and simplicity.
If you're looking to streamline your shipping and logistics operations, FreightPrint™ may be what you're looking for.
Read below to learn more about key features and benefits of FreightPrint™.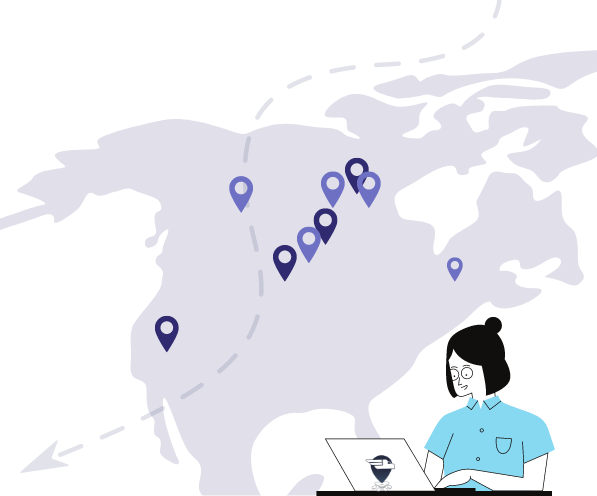 Seamlessly Dispatch and Manage Routes
Imagine processing customer orders, automatically creating optimized routes, communicating with drivers and customers, all without spending any extra time.
Dispatch Loads
Dispatch loads on the fly. Work with carriers, brokers, dispatchers and shippers.
Automated Routes
Pick multiple shipments and create routes instantly. Assign drop numbers, edit or remove stops without contacting the drivers.
Driver Assignment
Assign a task or a route to a driver. Don't know who can do the delivery? Allow drivers to pick their loads, or broadcast loads to your carriers and have them bid on your loads.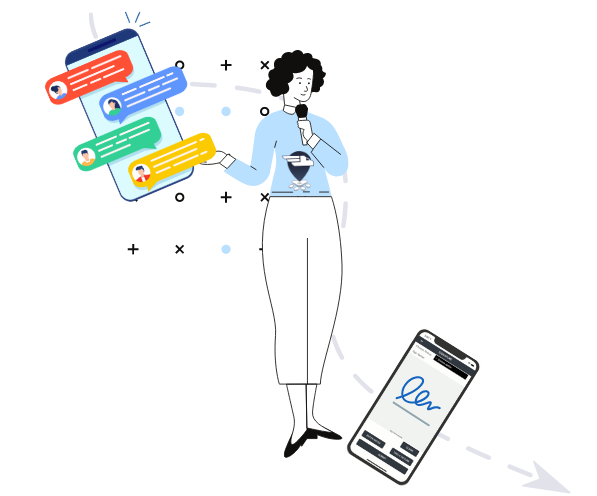 Improve your Delivery Experience
Free up your phone lines and staff, while exceeding your customers' expectations. Spend your precious time closing more deals and going on vacation.
Provide Shipment Tracking
While the FreightPrint™ app provides status updates and other useful information, it can also provide you with shipment tracking.
Collect Signatures, Pictures and Notes
Create an audit trail of shipment statuses with timestamps and location stamps.Receive Proof of delivery signature and pictures instantly.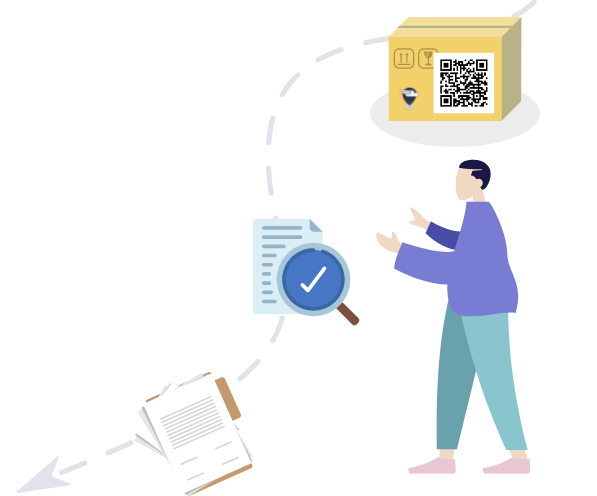 Manage your Documents
Create and design your own shipping documents. Create templates for your customers to match their specifications.
Print QRCode Labels
Create and print QRcode labels. Add QRcodes to your shipping documents and emails.
Design and Customize BOLs
Create and design your own shipping documents.Create and design your own shipping documents.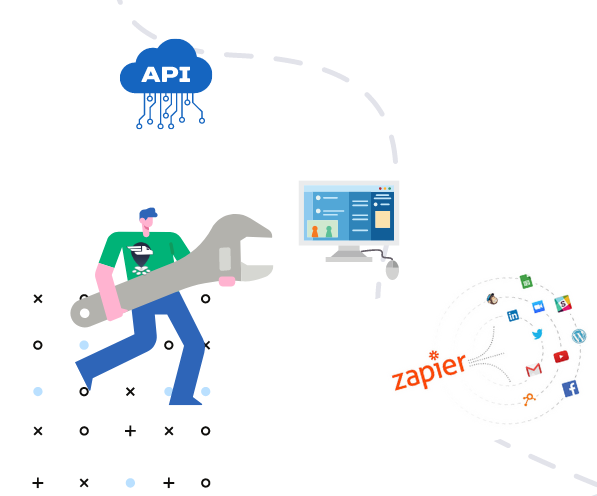 Customize and Personalize
No software is built perfectly, that's why we allow you to customize it to your needs. FreightPrint is flexible to serve your needs.
Custom Fields, Checklists & Documents
Create custom fields and custom checklists to ensure your team can track progress. Customize your emails, documents and text messages.
Connect with CRM, ERP, API and Zapier
You can connect with SalesForce and OrderTime natively, integrate with your own in-house software using our API, or build automation with other thousands of software using Zapier.
Start your Free Trial today!
TRY FOR FREE
---
---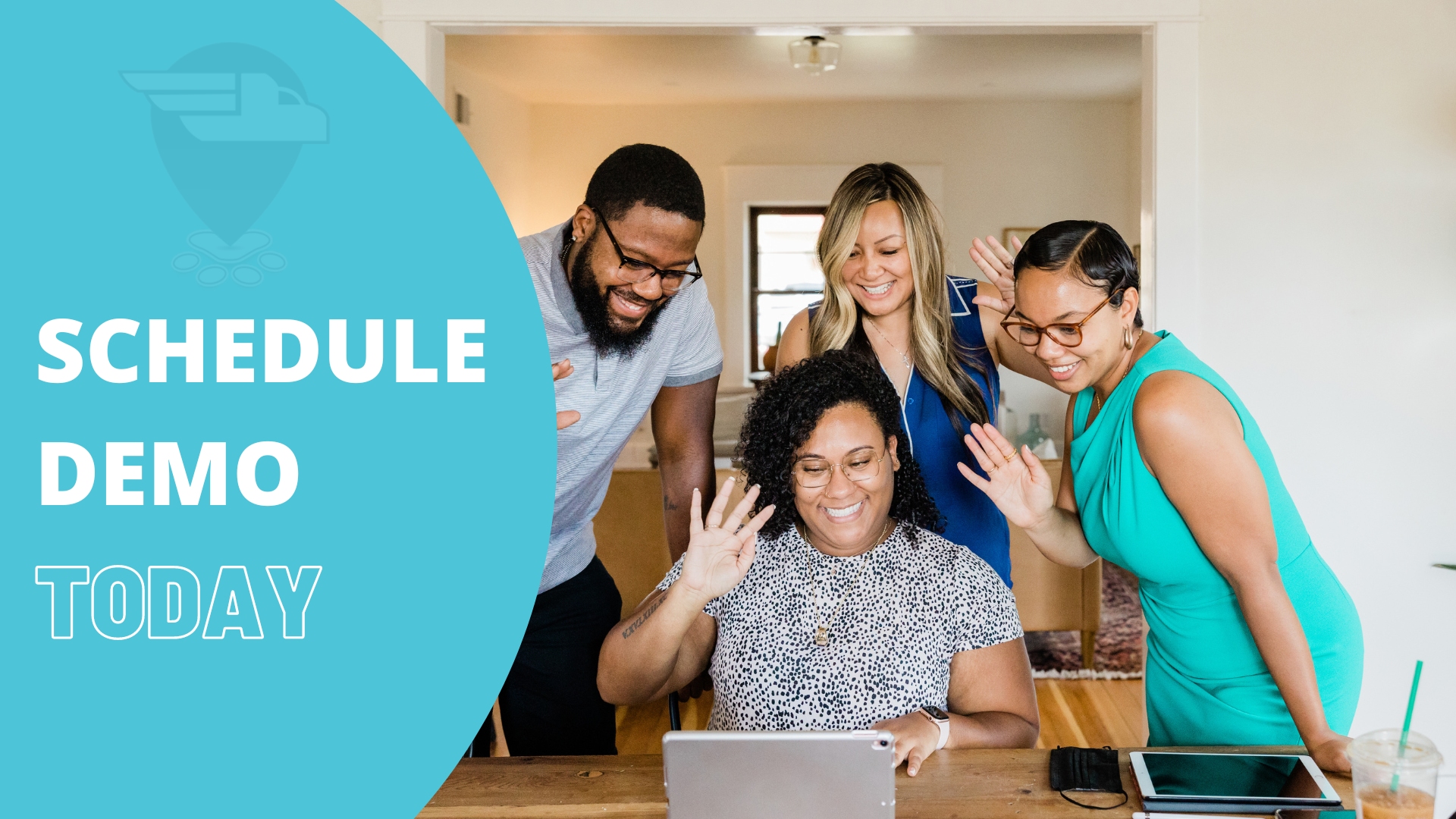 ---